This is a list of common baseball lingo and jargon terms.
#
1-2-3 Double Play
2 Seam Fastball
3-6-3 Double Play
3-6-1 Double Play
4 Seam Fastball
4-6-3 Double Play
6-4-3 Double Play
12-6 Curveball
30-30 Club
40-40 Club
A.
Aboard
Ace
American League Championship Series (ALCS)
American League Division Series (ALDS)
Around The Horn
At-Bat
Ate Him Up
B.
Back-To-Back Home Runs
Backdoor Slider
Backhand
Backwards K (Strikeout)
Balk
Bandbox
Barehand It
Bases Loaded
Baserunner
Battery
Beanball
Bomb
Breaking Ball
Bronx Bombers
Brushback Pitch
Bullpen
C.
Call-Up
Catcher's Interference
Caught Looking
Caught Napping
Cellar
Changeup
Checked Swing
Cleanup Hitter
Closer
Complete Game
Corked Bat
Cut Fastball (Cutter)
Cutoff Man
D.
Dead-Ball Era
Designated Hitter (DH)
Double
Double Play
Down The Line
Double Switch
Dropped Third Strike
Ducks On The Pond
E.
E1
E2
E3
E4
E5
E6
E7
E8
E9
Earned Run Average (ERA)
Error
Extra Innings
F.
Farm Team
Fielder's Choice (FC)
First Base Coach
Five-Tool Player
Fly Ball
Forty-Forty Club
Foul Pole
Four-Seam Fastball
Franchise Player
Full Count 
G.
Gap
Go-Ahead Run
Go The Distance
Go The Route
Go Yard
Gold Glove Award
Golden Pitch
Good Eye
Grand Slam
Ground Ball Pitcher
Ground Rule Double
Green Light
H.
High And Tight
High Heat
Hit And Run
Hit By Pitch (HBP)
Hit For The Cycle
Hold
Hold The Runner On
Home Run
Hook Foul
I.
In The Hole
Infield Fly Rule
Inside-The-Park Home Run
Intentional Walk
Interleague Play
Isolated Power
J.
K.
L.
Leadoff Hitter
Left Handed Pitcher (LHP)
Left On Base (LOB)
Line Drive
Lineup Card
M.
Magic Number
Meat
Meatball
Men In Blue
Mendoza Line
Middle Infielders
N.
National League Championship Series (NLCS)
National League Division Series (NLDS)
No-Hitter
No-No
O.
On-Base Percentage (OBP)
On-Base Plus Slugging Percentage (OPS)
On-Deck
Opposite Field Hit
Outfield Assist
Outfield Fence
P.
Passed Ball (PB)
Payoff Pitch
Perfect Game
Pick It Clean
Pickoff
Pinch Hitter
Pitch Count
Pitcher's Duel
Pitcher's Park
Pitchout
Plate Appearances (PA)
Platoon
Plunked
Pop Fly
Pull Hitter
Putout (PO)
Q.
R.
Rally Cap
RBI Situation
Redshirt
Relief Pitcher
Retire The Side
Retire The Side In Order
Right Handed Pitcher (RHP)
Rising Fastball
Run Batted In (RBI)
Run Support
Rundown
Runners At The Corners
Runners In Scoring Position
S.
Sacrifice Fly
Save
Scoring Position
Setup Man
Short Hop
Shutout
Side Retired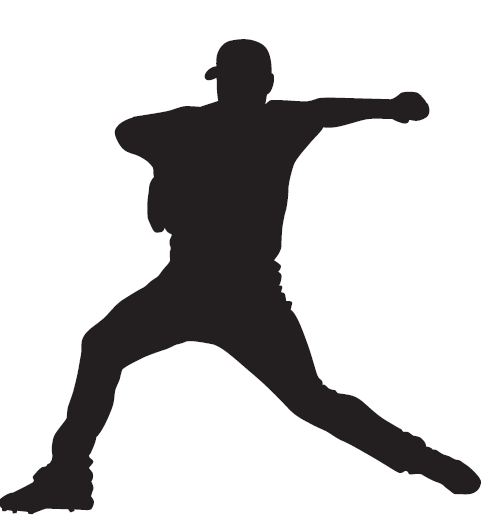 Silver Slugger Award
Single
Slash Line
Slice Foul
Slugging Percentage
Small Ball
Solo Home Run
Soft Toss
Split-Finger Fastball
Squeeze Play
Starting Pitcher (SP)
Steal
Stealing Signs
Stolen Base
Strike Zone
Strikeout
Strikeout The Side
Strikeout The Side In Order
Swing For The Fences
Suicide Squeeze Play
Switch-Hitter
T.
Tag Up
Tape Measure Home Run
Third Base Coach
Three-Bagger
Three Up, Three Down
Tie Him Up
Triple
True Freshman
Turn Two
Two-Bagger
Two-Seam Fastball
U.

Umpire
Unearned Run
Up The Middle
Upstairs
Utility Player
V.
W.
Walk
Walk-Off
Walk-Off Home Run
Walks Plus Hits Per Innings Pitched (WHIP)
Waste A Pitch
Web Gem
Went Deep
Whiff
Wild Pitch
Wins Above Replacement (WAR)
Wood
Work The Count
X.
Y.
Z. 
(Visited 12,735 times, 10 visits today)