Looks like Klay Thompson has been a bad boyfriend… and his girlfriend took to Twitter to let the whole world know it.
Hannah Stocking, Thompson's most likely ex-girlfriend now, took to Twitter on Sunday and posted some interesting tweets. It looked like she felt the need to let the world know that Mr. Thompson was not a loyal boyfriend. Although the tweets have since been deleted, the guys over at Daily Mail were able to get a screenshot of them before they were taken down.
From the looks of it, it appears that Stocking caught Thompson buck-naked in the act. Ouch. Stocking, a model, is not bad to look at so this "groupie" better have been worth it. Especially now since his reputation of being a cheater is now out there for the world to know. Or at least to her 76,000 followers and their followers… and their followers…
Hath no fury like a woman scorned.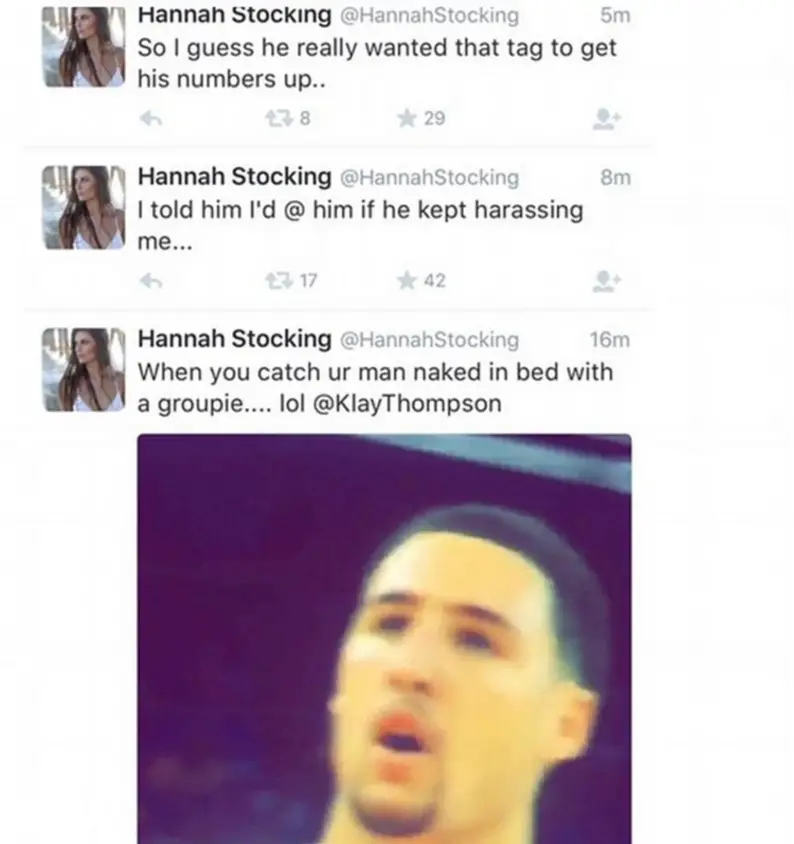 H/T: Daily Mail
(Visited 332 times, 1 visits today)