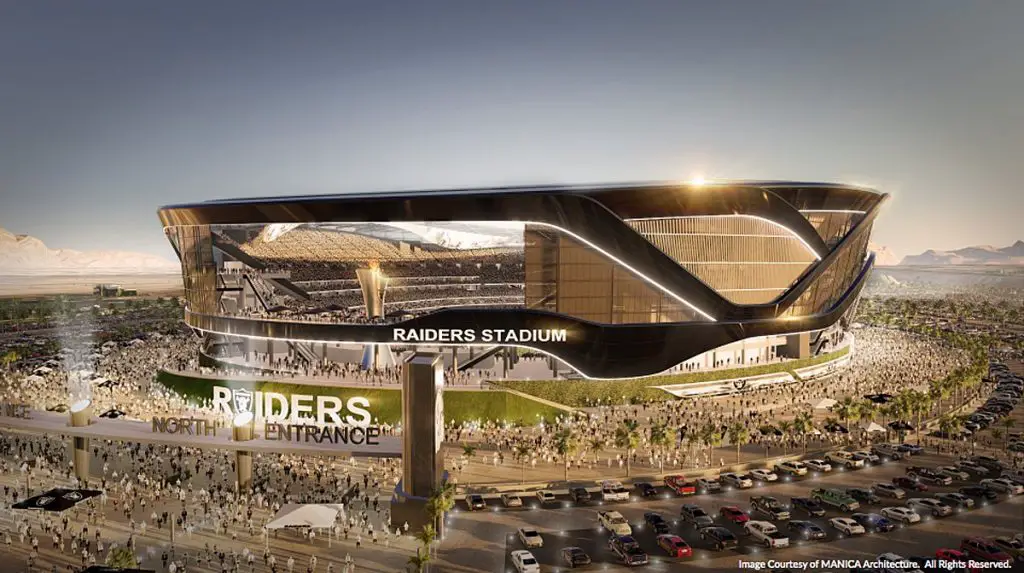 The Oakland Raiders are leaving the Bay Area for the second time, and this time they're headed to Sin City.
The owners voted and approved on Monday, 31-1, to let the Raiders relocate to Las Vegas. The lone reject vote belonging to the Miami Dolphins.
Although the biggest news of the day was the approval, the second biggest topic of discussion is where they will eventually play. The Raiders will still play the 2017 in Oakland (awkward), but they will eventually move into a brand-new stadium, that is slated to open for the 2020 season.
And it's gorgeous.
The cost for the stadium will be around $1.9 billion and seat close to 65,000 silver and black fans. Judging by the pictures below, the stadium looks like a perfect oasis in the desert.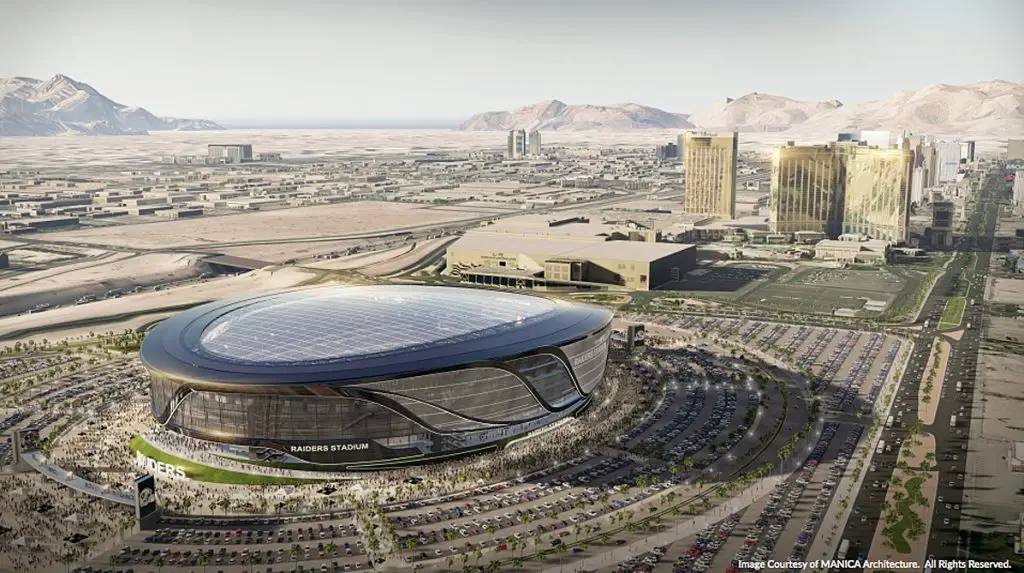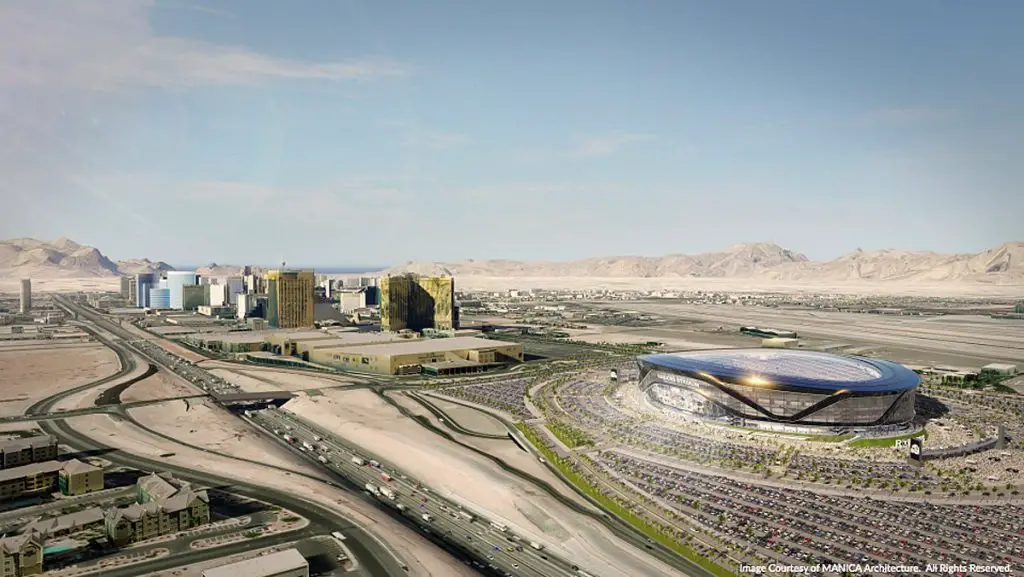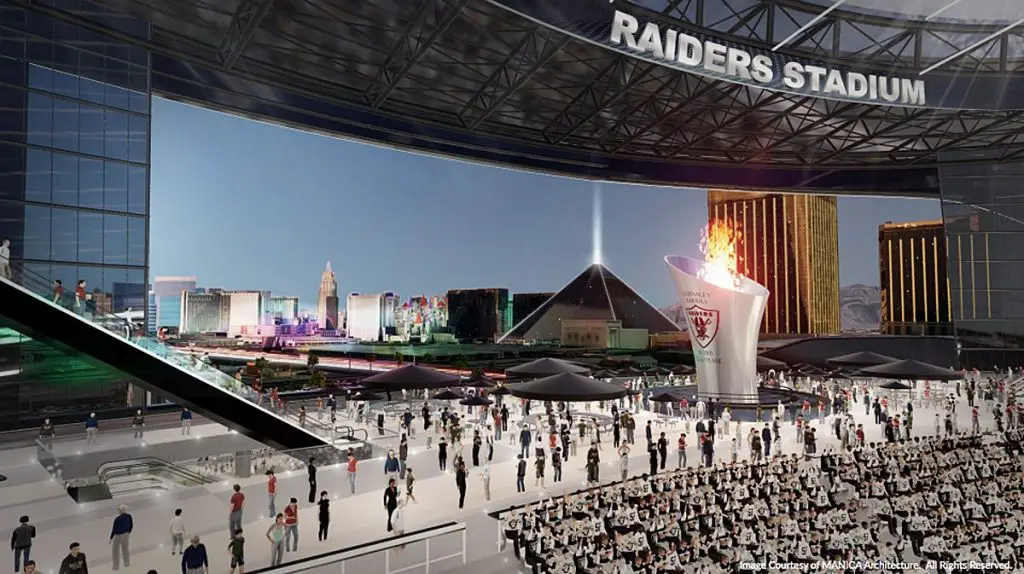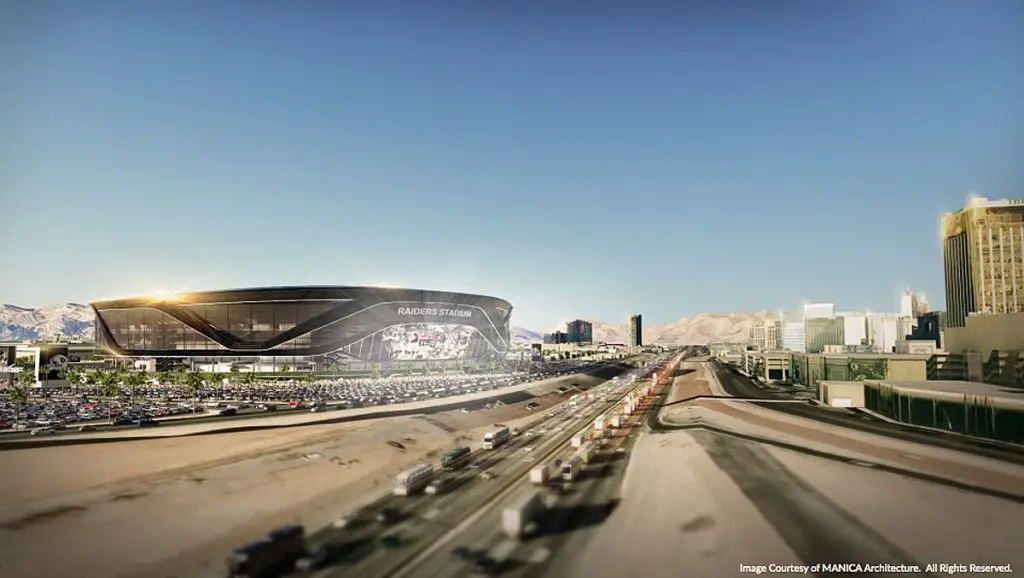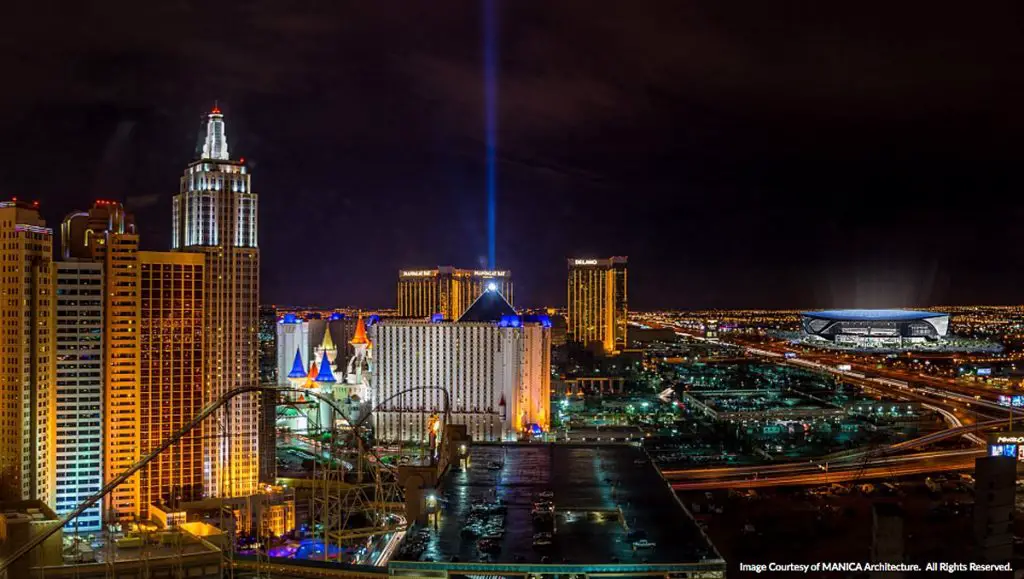 H/T: Manica Architecture
(Visited 24 times, 1 visits today)