cross*o*ver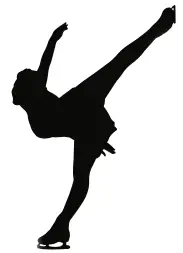 What Is The Definition Of Crossover In Figure Skating?
1. This refers to the way figure skaters move around corners on an ice rink. The crossovers are a basic stroking technique for gaining momentum while skating along a curve or circle. It could be performed while skating forwards or backwards. This is not a difficult connecting movement in competitive skating; that's why a program in which the skater performs crossovers from one element to the next, rather than doing more complex steps and turns, will be considered to be lacking in difficulty and choreography.
Examples Of How Crossover Is Used In Commentary
1. With those crossovers, Kwan tries to pick up some speed along the edge of the ice to prepare for her final jump.
Sports The Term Is Used