french cut
What Is The Definition Of French Cut In Cricket?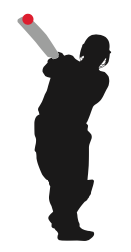 1. A shot in which the ball deflects off the inside edge of the bat before traveling down the leg side behind the batsman and nearly hitting the stumps. This is a difficult shot to master, and in some cases, it occurs as the result of a poorly executed shot.
Examples Of How French Cut Is Used In Commentary
1. That French cut appeared as though it happened accidentally, but it actually paid off for the batsman in the end.
Sports The Term Is Used
1. Cricket
Also Known As:
1. Chinese Cut
2. Surrey Cut
3. Harrow Drive