so*lo home run
What Is The Definition Of Solo Home Run In Baseball?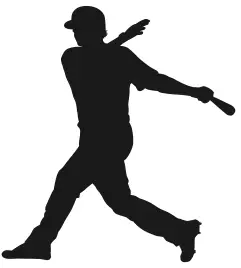 1. A solo home run occurs when the batter hits a home run and there are no baserunners on base, therefore they will then round the bases alone (or solo).  The result in a solo home run is only one run.
Examples Of How Solo Home Run Is Used In Commentary
1. Bonds breaks up any chance of a perfect game, shutout or no-hitter with one-swing, launching a solo home run over the right field wall.
Sports The Term Is Used
1. Baseball
2. Softball
Also Known As:
1. Solo Shot
2. Lone Shot
----------------------------------------------------------------------------------------------------