O.J. Simpson may be getting out of prison, but he won't be getting into USC. At least formally.
At the Pac-12 media Day on Thursday, USC football head coach Clay Helton was asked if the university wouldn't openly invite O.J. to any of the school's football functions.
"Currently right now, what the USC administration and athletic department has said is no, O.J. Will not be a part of our functions or invited," Helton said. "That's been the statement by the university."
This should come as no surprise, but you never know when it comes to O.J. It's good to bluntly state that he won't be formally involved with the school. Of course, who's to say that Simpson won't stop by the campus or even attend the games on his own. That's yet to be determined. His Heisman Trophy still sets next to the others on campus at Heritage Hall (photo below).
However, the NFL has stated that Simpson is welcome to attend and will be invited to Hall of Fame enshrinement ceremonies, as the league only looks at a players contributions on the field, on not at things that occurred outside of it.
Earlier this month, Simpson was granted parole after serving nine years of his 33-year sentence for an armed robbery charge he got in 2007.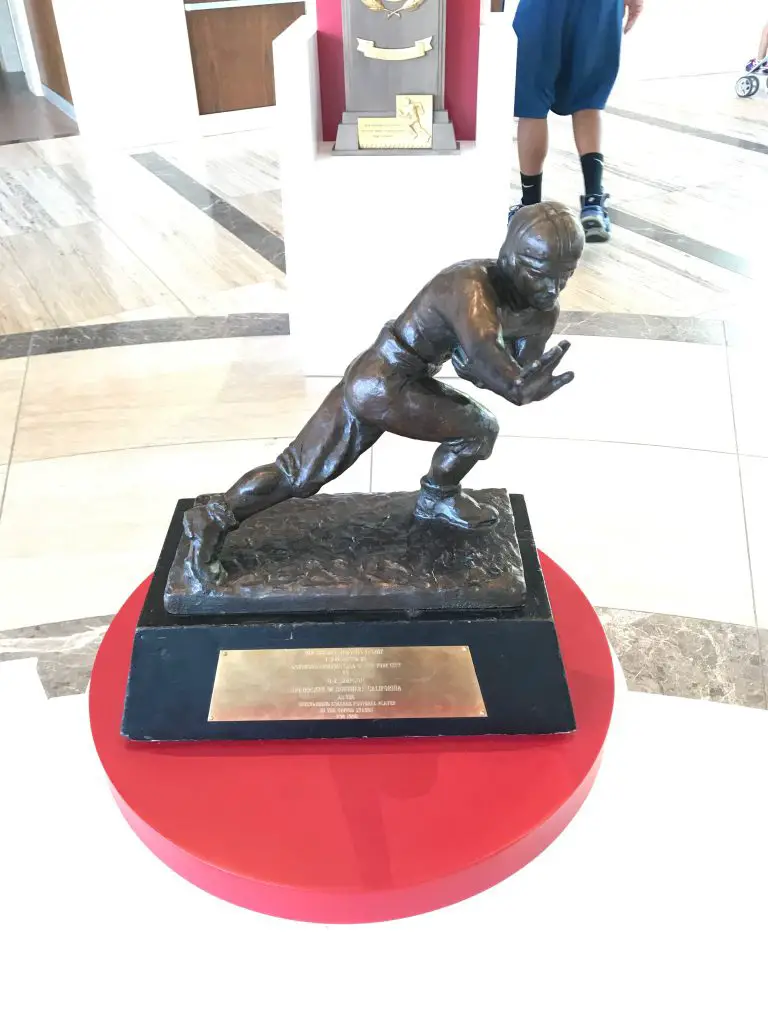 H/T: Yahoo