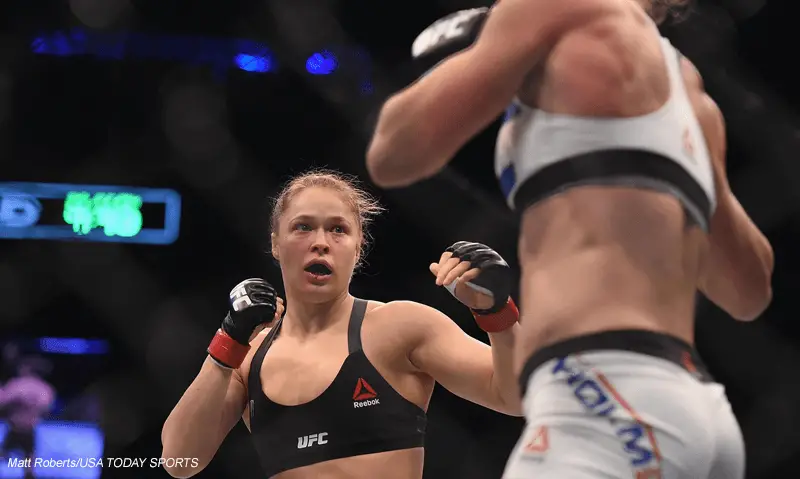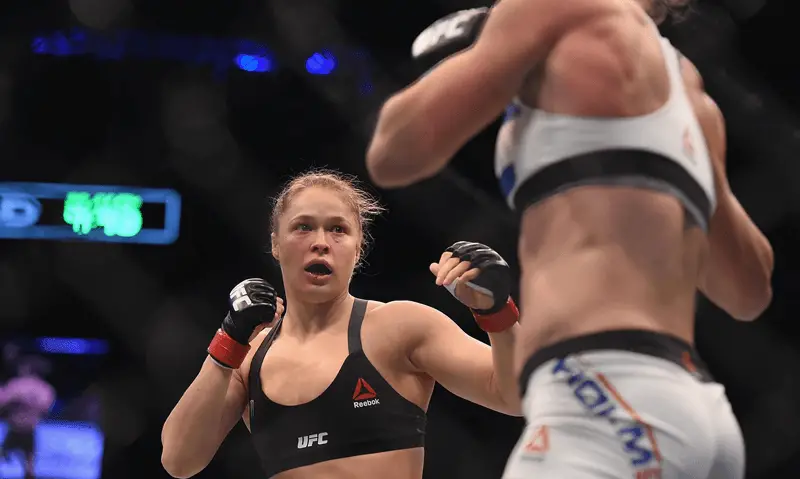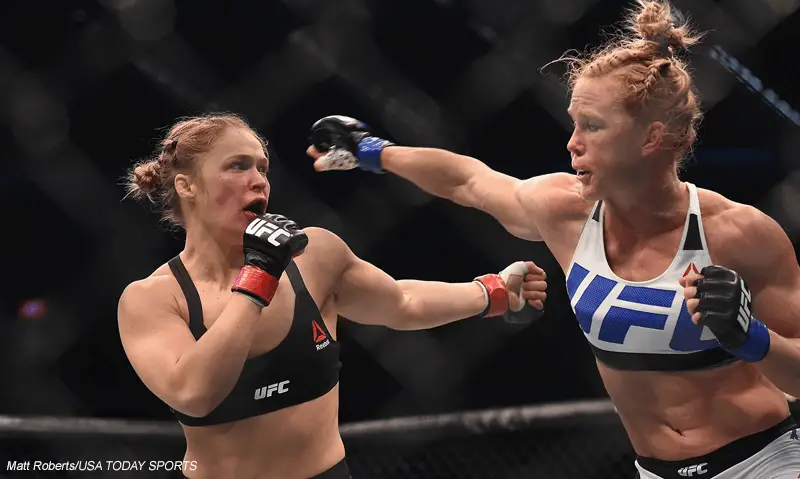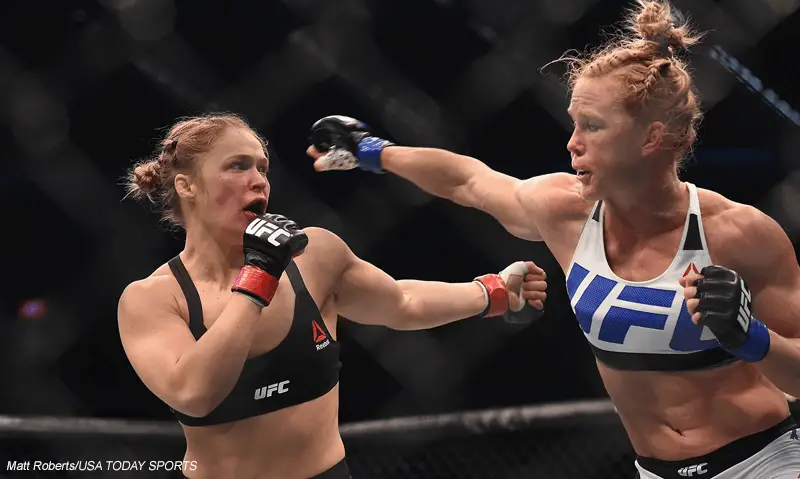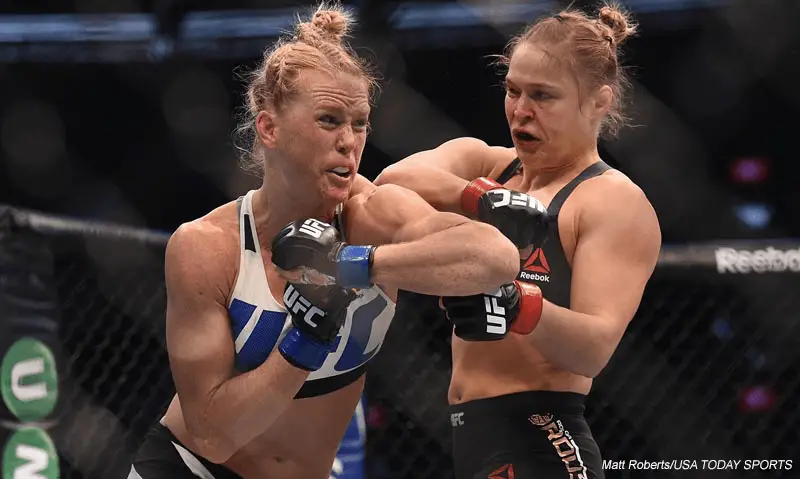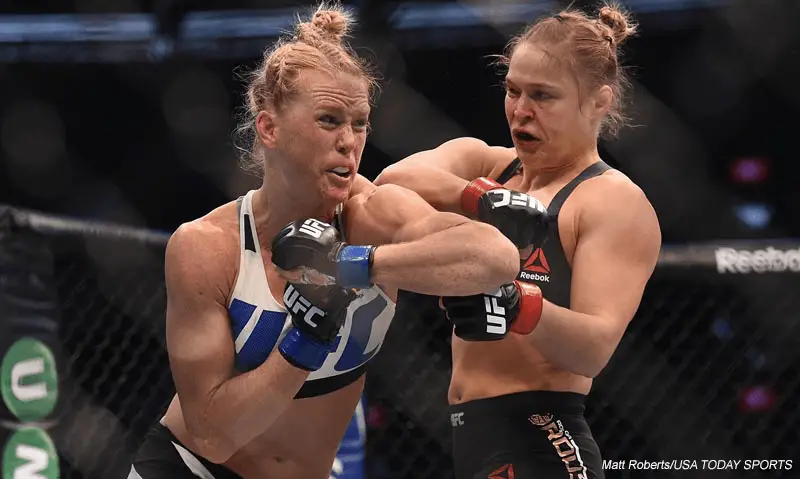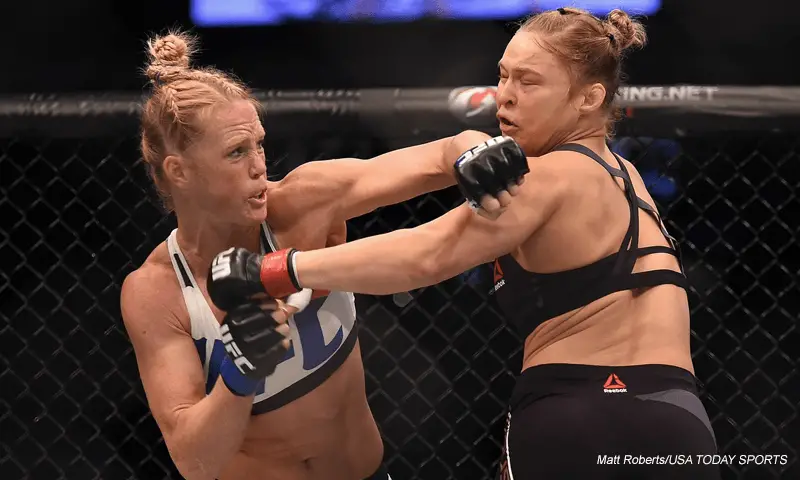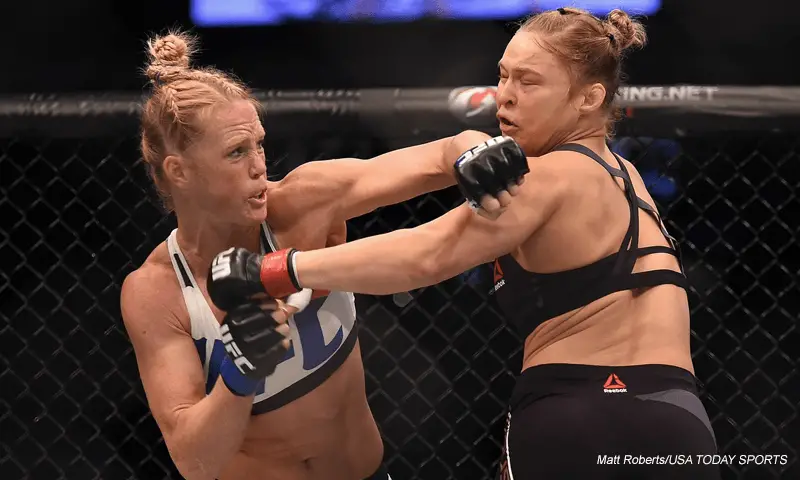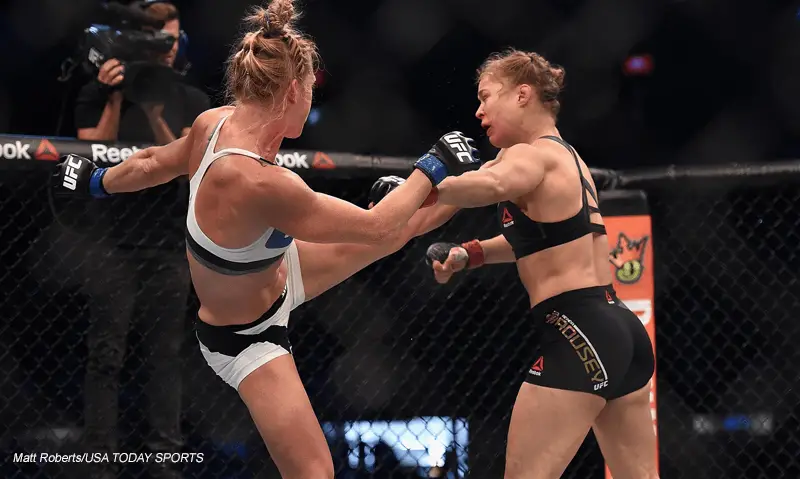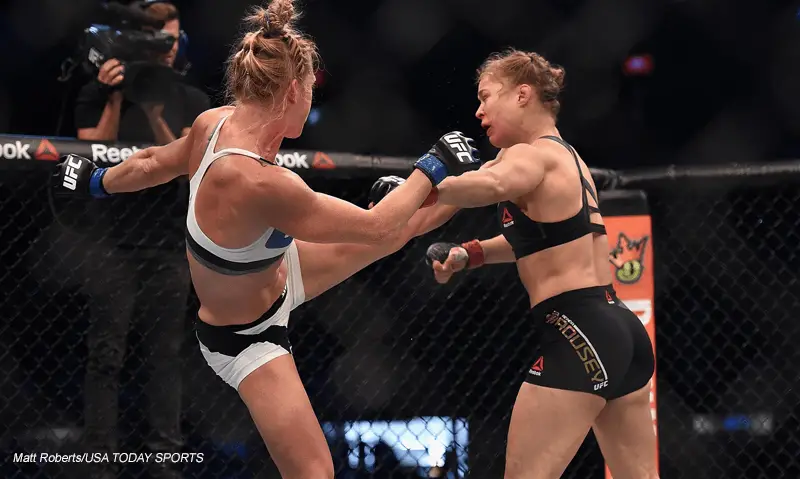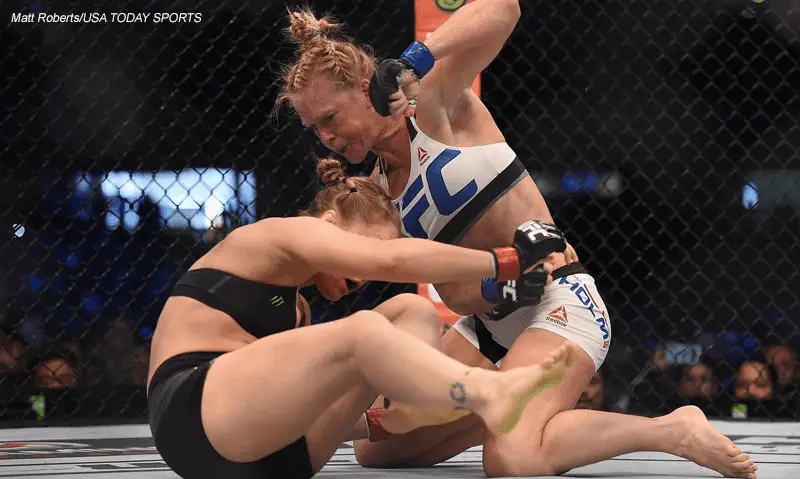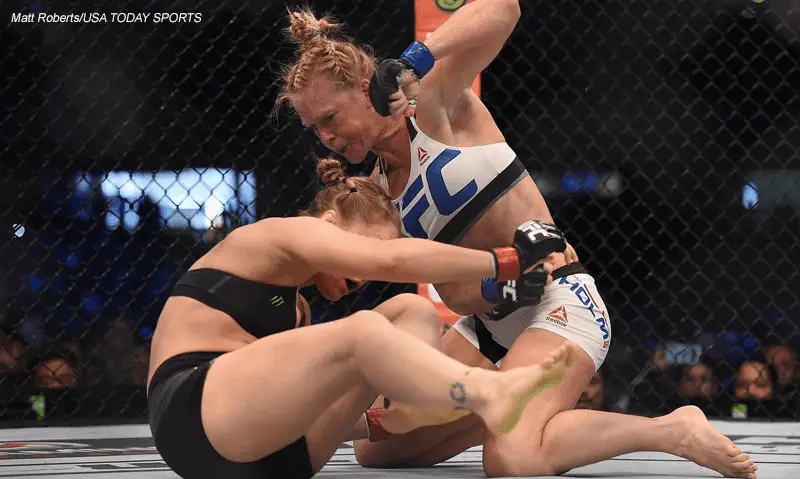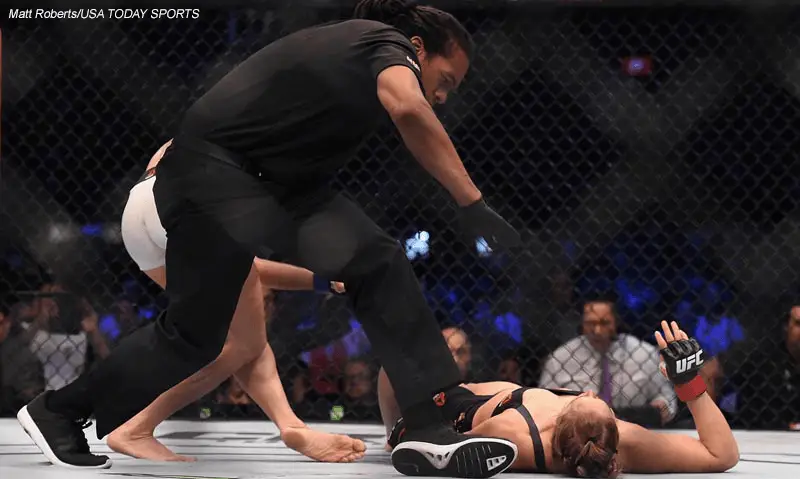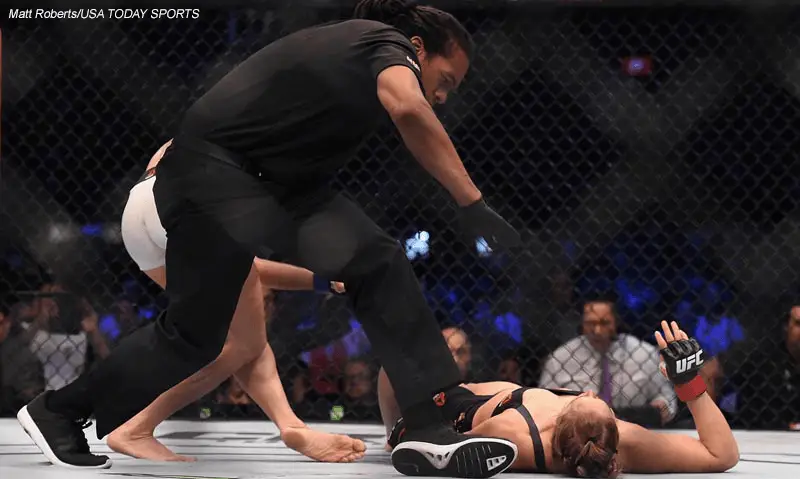 Who would've thought after Ronda Rousey's upset loss to Holly Holm, that she would've gained a new trainer.
But one you would've never thought of… Floyd Mayweather Jr.
Yes, the same Mayweather who said he didn't know who Rousey was not too long ago and the same Mayweather who traded insults with Rousey via social media. The two have been anything but kind to one another, but it looks like Mayweather (dare I say it) has matured. The future hall of fame fighter has offered to help Rousey better her boxing skills.
If you watch highlights from the fight, it's obvious that Rousey lost the boxing match with Holms. She basically butchered Rousey's face before finishing her off with a kick to the head. No one saw that kind of knockout coming (and apparently neither did Rousey).
If Rousey does take Floyd up on the offer, she'll be learning from one of the best boxers of all-time who has an undefeated record of 49-0. She'll also show that she's ready to let go of some of her arrogance and work on her skills more than ever before. I for one would love to see a rematch with Holm and if Rousey can improve her boxing skills, combining them with her ground skills, then she truly has the chance to become the best fighter of all-time that she clearly thought she was just a week ago.
H/T: Bleacher Report