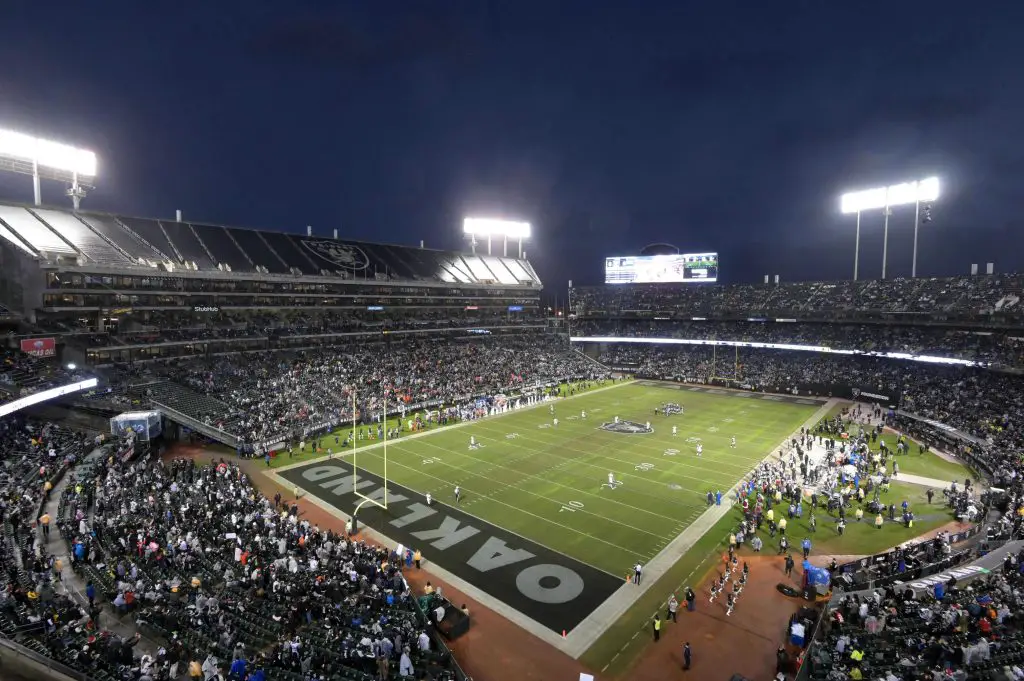 The Oakland Raiders will be in the Bay Area for one more season.
After struggling to find temporary home for the season before relocating to Las Vegas next season, the Raiders have agreed with the city of Oakland to play in Oakland-Alameda Coliseum one more year.
A formal vote on the lease will be held on Wednesday, but it appears it's a done deal. To use the Coliseum for one more season, the Raiders are expected to pay the city $7.5 million.
Had the city and the Raiders not reached a deal, it was hard to say where the Raiders would have played next season. It was proposed that they could play at the home of the San Francisco Giants, Oracle Park, but that fell through after the Giants refused to waive their territorial rights. Another option would have been Levi's Stadium in Santa Clara.
With their stadium set to be completed before the 2020 season, hopefully this will be the last time the Raiders will be "house shopping". However, if the stadium is not completed in time, it appears this deal comes with an option for them to play in Oakland for that season as well.
(Visited 113 times, 1 visits today)