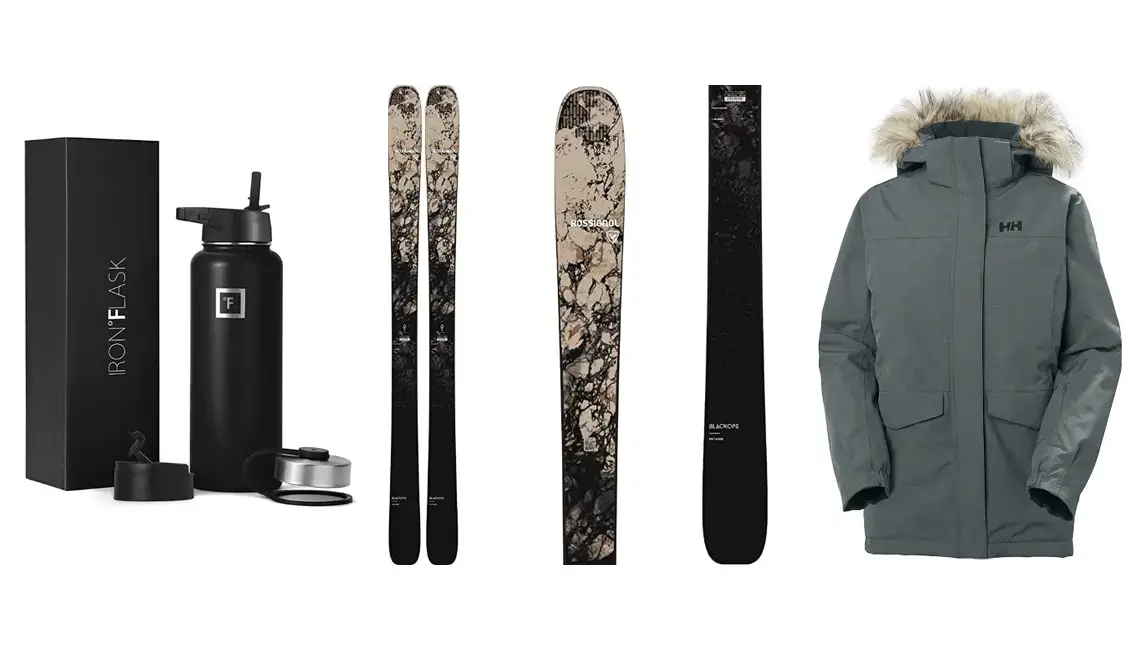 Every skier knows that this sport requires a lot of gear. One of the best ways to make sure you have everything you need is to create a complete ski trip packing list with all the necessary downhill skiing or cross-country skiing gear, as well as equipment that both types of skiers need. With the right ski trip essentials, you'll be ready to go as soon as the snow starts falling.
Must-Have Skiing Equipment
Make sure you have all the essential ski equipment you need for a fun-filled adventure in the snow.
Downhill ski essentials
Cross-country ski essentials
Essentials for a ski trip
Downhill skiing essentials list
Whether it's your first time up a chair lift or you're an off-piste expert, you'll need these ski essentials.
Skis
Nothing beats new skis on fresh powder, but choosing a pair of skis can sometimes feel daunting. While comparing options, it helps to keep these things in mind:
Terrain:

Depending on the type of skiing that you do, you may want all-mountain skis, all-mountain wide skis, powder skis, or backcountry skis.

Length:

When upright, downhill skis should be long enough to reach your chin but shorter than the top of your head.

Width:

A wide ski adds better loft on deep snow, while skinnier skis are better for carving turns on groomed runs.
Rossignol Blackops Escaper Men's Skis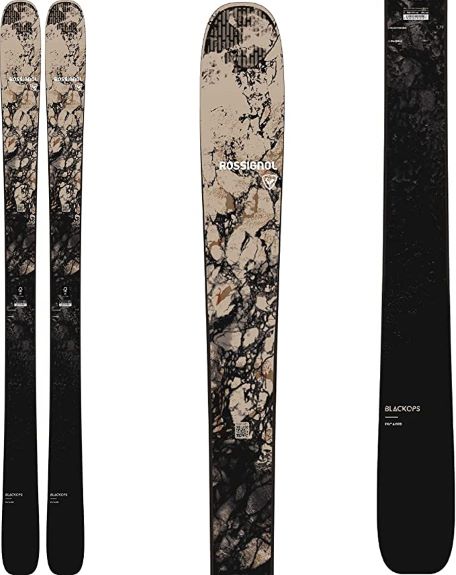 The Blackops Escaper men's skis from Rossignol combine agility with downhill performance. This rocker ski is ideal for tackling powder with a light swing weight and lightweight core. Its powder core is made from Paulownia Woodcore with Diagofiber reinforcements. The Black Ops Escaper is available in four lengths: 156cc, 172cm, 178cm, and 186 cm.
Rossignol Blackops Stargazer Women's Skis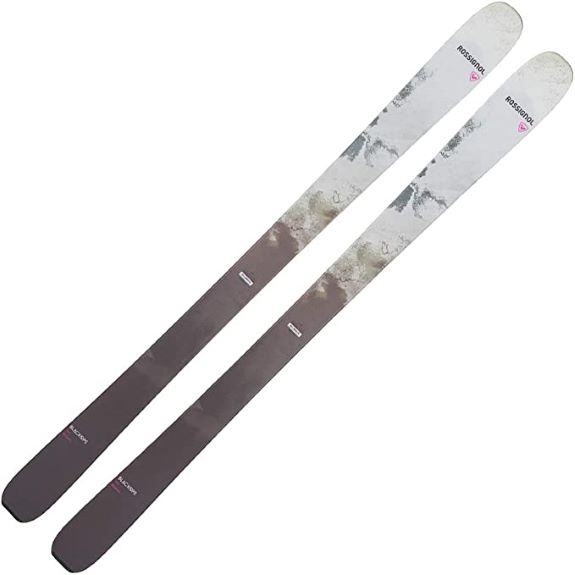 Women looking for skis with lightweight agility and superior downhill performance will want to check out the Rossignol Blackops Stargazers. These skis feature vibration-dampening technology and light swing weight for better and more playful control. The Blackops Stargazer has Paulownia Woodcore and Diagofiber reinforcements and comes in 154 cm, 162cm, and 170cm lengths.
Bindings
Skis can either come complete with integrated bindings or without bindings. Many intermediate to advanced skiers prefer to customize their skis with nonintegrated bindings for more performance features. If you're purchasing bindings separately, ensure they are compatible with your skis.
Rossignol Look NX 10 GW Ski Bindings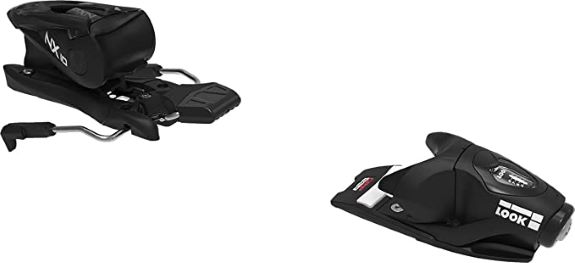 The Rossignol Look NX 10 GW downhill ski bindings are compatible with Adult ISO 5355 and GripWalk boot soles. They have a wide step-in zone for easy entry and exit and have a 180° multi-directional release.
Ski boots
Ill-fitting ski boots are sure to ruin an otherwise fantastic ski trip. However, choosing the right size ski boot is not always obvious. Ski boots are sized in centimeters, corresponding precisely to the longest part of your foot. Besides fit, consider the boot's flex or rigidity and the type of skiing you usually do.
Dalbello DS MX 75 Men's Ski Boots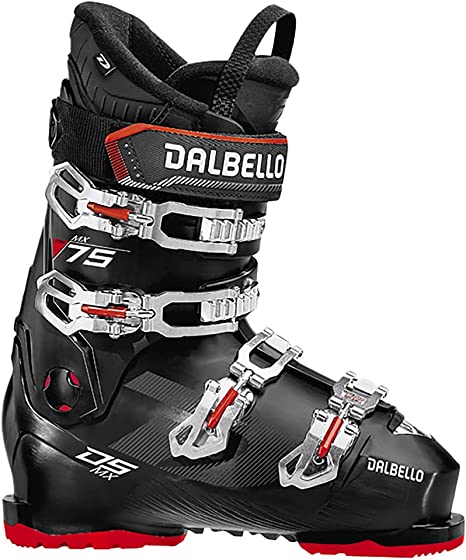 The Dalbello DS MX 75 ski boots are a lightweight and comfortable option for downhill skiers. In addition, these ski boots offer a smooth powder transfer and a simple step in, making the boots easy to slip on and off.
Nordica Women's Cruise 65 Ski Boots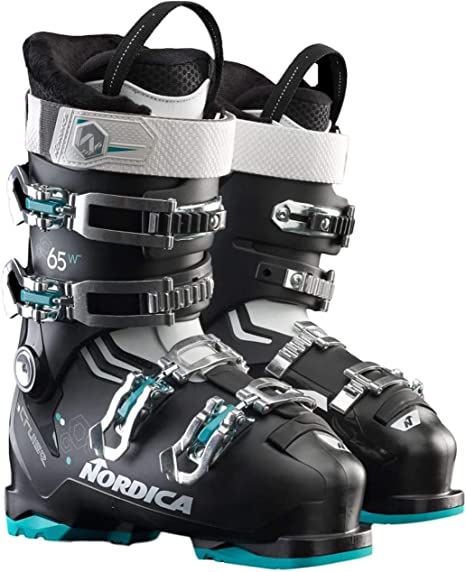 For female skiers looking for forgiving yet streamlined boots, consider the Nordica Cruise 65s. These ski boots have a wider fit, softer shell, and an anatomical shape that improves control and response. They also have a dual flap instep that makes these boots easier to put on and take off.
Poles
Downhill ski poles need to be lightweight so they are comfortable to carry, flexible enough to withstand falls, and strong enough for planting turns. To size ski poles, wear your ski boots and bend your elbow at a 90° angle. When holding a ski pole in this position, it should just reach the floor.
Chamonix Resort Alloy Ski Poles
The Chamonix Resort ski poles are made from a lightweight and durable aluminum alloy. They have an ergonomic grip and are available in 125cm, 130cm, and 135cm lengths.
Cross-country skiing essentials list
Different types of skiing require different gear. So if you're an XC skier, check out these recommendations for your essential equipment.
Skis
Cross-country or Nordic skis are longer and thinner than downhill skis, allowing you to glide more easily through tracks. These types of skis should be approximately 15cm to 20cm taller than your height.
Nordic skis come in three main styles:
Fishscale:

These waxless skis are ideal for beginners looking for an easy ride.

Skin:

These waxless skis offer a nice balance between grip and glide.

Waxable:

Experts and racers use these skis to maximize glide and speed.
Rossignol R-Skin Ultra XC Skis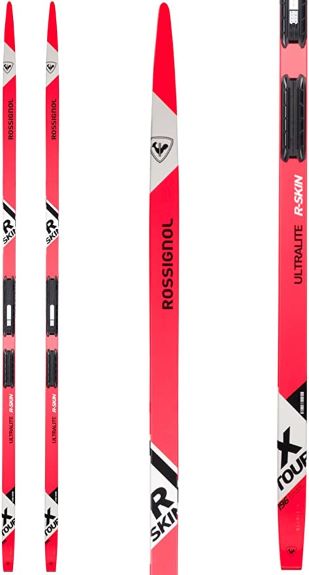 The Rossignol R-Skin Ultras are a skin-Nordic ski offering an excellent strength-to-weight ratio for powerful and precise performance. In addition, they feature the R-Skin replaceable mohair insert for great kick and glide without needing wax. The R-Skin Ultras also have an active cap that offers both torsional rigidity and flex from end to end for stability in all conditions.
Bindings
Nordic ski bindings are slightly different from downhill ski bindings in that Nordic ski boots only connect at the toe. There are four main types of XC ski bindings: Prolink, NNN, Turnamic, and SNS. Most can be interchangeable, but SNS bindings are only compatible with SNS boots.
Rossignol Tour Step In XC Ski Bindings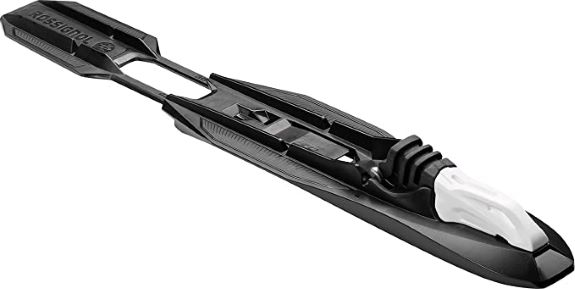 Check out these bindings if your XC skis feature the new Turnamic IFP plate. The Rossignol Tour XC bindings have easy tool-free fore and aft adjustability for customized performance and have a simple step-in system for entry and exit. Besides Turnamic, they are also compatible with NNN and Prolink boot soles.
Ski boots
A comfortable and well-fitting XC ski boot makes all the difference. Good boots should hold your feet in place while allowing you enough space to wiggle your toes. As always, check to make sure your boots and bindings are compatible.
Fischer Men's XC Pro Nordic Ski Boots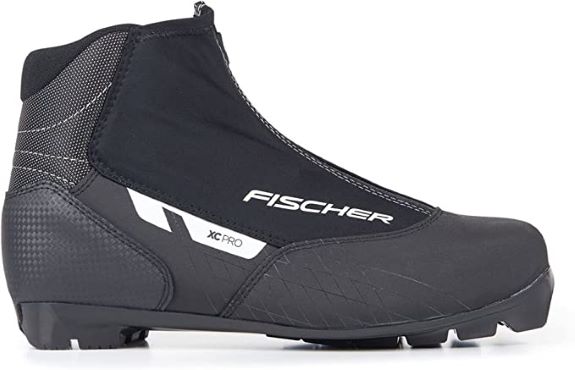 Emerging cross-country skiers will love the Fischer XC Pro Nordic ski boots. These boots have a lightweight internal heel cap for inner protection and a lace cover to protect your feet from snow and wet conditions. The Fischer XC Pros are also flexible for improved kick and glide.
Fischer Women's XC Comfort Pro WS Ski Boots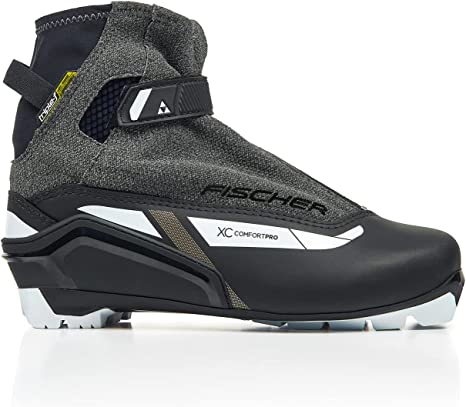 Fisher has developed the XC Comfort Pro WS ski boots for female Nordic skiers. These warm and comfortable XC ski boots have a Triple-F membrane and Comfort Guard insulation for keeping feet dry and toasty, while the zippered lace cover keeps heat in and snow out. An ankle strap and extended heel counter add extra support.
Poles
Poles in cross-country skiing serve a different purpose than in downhill skiing. Since they're used for propelling skiers forward, they're longer and more rigid. In classic XC skiing, they should come up to the tops of your shoulders, while in XC skating, they should hit around the eye line. There are three main types of pole straps: loop, harness, and quick-release harness straps.
Whitewoods Unisex Adult Cross-Country Ski Poles

These cross-country ski poles from Whitewoods are lightweight and strong, and they feature adjustable padded loop straps. They're made from aluminum with a multi-directional fiberglass wrap and have a 15mm tapered shaft for extra strength. These Whitewoods unisex poles are available in all sizes, from 120cm to 160cm, in 5cm increments.
Essentials for a ski trip
No matter the type of skiing that you do, there are a few things all skiers need. Make sure you have all of the essentials for a ski trip.
Ski jacket
Long days in the mountains are chilly. Therefore, a well-insulated and water-resistant ski jacket is vital for staying warm and safe, and ventilation is essential for ensuring breathability when you work up a sweat.
The North Face Men's Balfron Waterproof Ski Jacket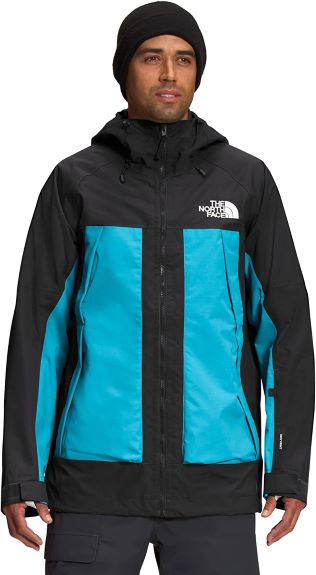 The North Face all-mountain Balfron jacket combines traditional alpine style with a high-performance DryVent shell. This ski jacket is waterproof, windproof, and breathable and has a roomy fit that's ideal for layering. It's available in multiple color options and men's sizes small to 2XL.
Helly Hansen Women's Snowbird Waterproof Ski Jacket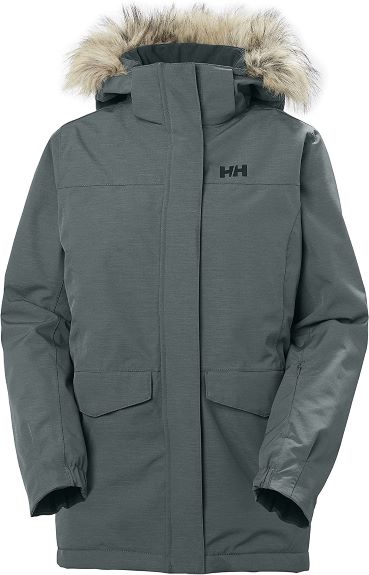 The Helly Hansen Snowbird is a stylish yet practical ski jacket for female skiers. This jacket is designed to keep you warm and dry on the slopes while offering superior breathability. It's fully insulated with PrimaLoft Black Evo and seam-sealed with a DWR treatment. Underarm ventilation and a snap-away hood provide added warmth customization.
Ski pants
Like a ski jacket, ski pants are designed to keep you warm and dry in the snow. Look for ski pants that are well-insulated, waterproof, and roomy enough to fit over your insulating base layers.
Columbia Men's Snow Gun Pant
The Snow Gun ski pants from Columbia are winter ready. These pants are manufactured with built-in synthetic insulation and a waterproof shell. They are machine washable and have a relaxed, ergonomic fit.
Columbia Women's Modern Mountain 2.0 Pant
The Modern Mountain ski pants from Columbia are warm and waterproof. These ski pants are made from 100% nylon Hydra cloth to shield against wetness and are insulated with Microtemp XF polyester. The Modern Mountain 2.0 pants come in several fun colors and are available in women's sizes XS to 3XL.
Helmet
Protecting your head while partaking in risky activities like skiing is essential. A ski helmet should fit snugly and sit in the correct position on your head for maximum protection. There should not be a gap between the top of your helmet and your goggles.
OutdoorMaster Kelvin Ski Helmet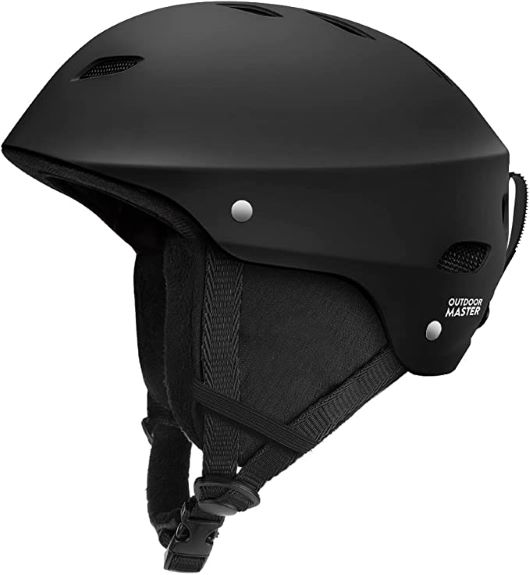 The bestselling OutdoorMaster Kelvin ski helmet offers comfortable safety with a reinforced ABS shell and shock-absorbing EPS core. This helmet is available in over a dozen colors and four sizes, so there's one for every skier.
Ski goggles
Having the proper eyewear on the slopes dramatically impacts your performance. There are many types of ventilated ski goggles in various shapes and lens colors. As a general rule, lighter lenses are better on cloudy days because they allow for clearer vision, while darker tints are better for sunny days as they can block UV rays more effectively.
OutdoorMaster UV Protection OTG Ski Goggles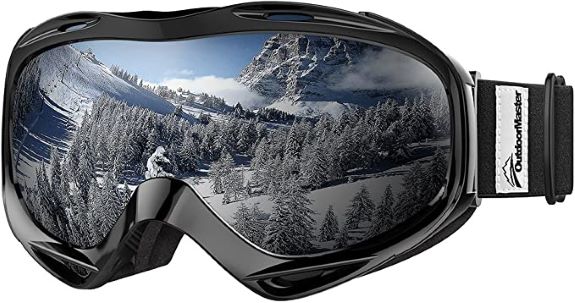 Need ski goggles that can fit over your glasses? These OutdoorMaster over-the-glasses ski goggles have UV protection and anti-fog lenses for optimal clarity. In addition, they are available in several different frame and lens colors for complete customization.
Day pack
While out skiing, there are some basic things you may want to take along with you, including extra layers, snacks, and water bottles. A streamlined day pack makes it much easier to carry all the things you need while you're skiing.
Osprey Daylite Daypack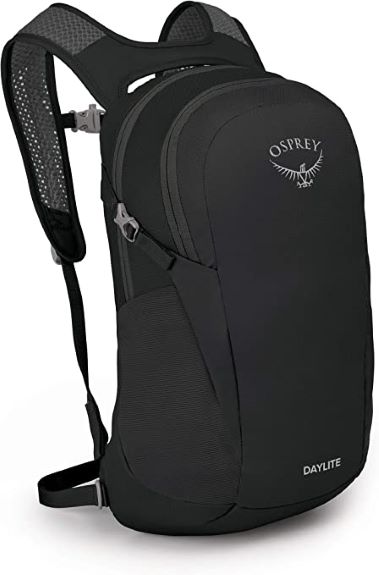 The 13L Osprey Daylite backpack is a lightweight, low-profile daypack perfect for ski days. It has a large main compartment with a hydration sleeve and a front zipper pocket for small necessities. Meanwhile, the mesh-covered back foam panel is well-ventilated and comfortable.
Beanie
A warm, well-fitting beanie helps prevent frostbitten ears for a happier ski trip. While the conditions of where you're skiing affect what kind of hat you need, avoid cotton as it doesn't provide insulation when wet. Also, if you're planning to wear a helmet over your hat, choose one without large pompoms or tassels that could affect your helmet's fit.
Carhartt Men's Knit Cuffed Beanie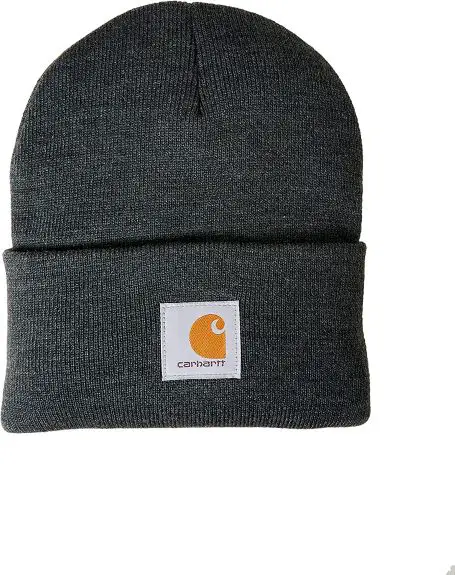 The classic Carhartt knit cuffed beanie is an excellent choice for skiers. It's warm, made from 100% acrylic, and comes in dozens of fun colors.
Columbia Cascade Peak Women's Beanie
The Columbia Cascade Peak beanie helps female skiers warm. This knit hat is 100% acrylic with a soft microfleece liner for a cozy fit.
Neck gaiter
A ski neck gaiter, buff, or neck warmer helps keep your neck and face warm while skiing. Ideally, you want a comfortable, warm, lightweight, and moisture-wicking gaiter.
Original Turtle Fur Fleece Neck Warmer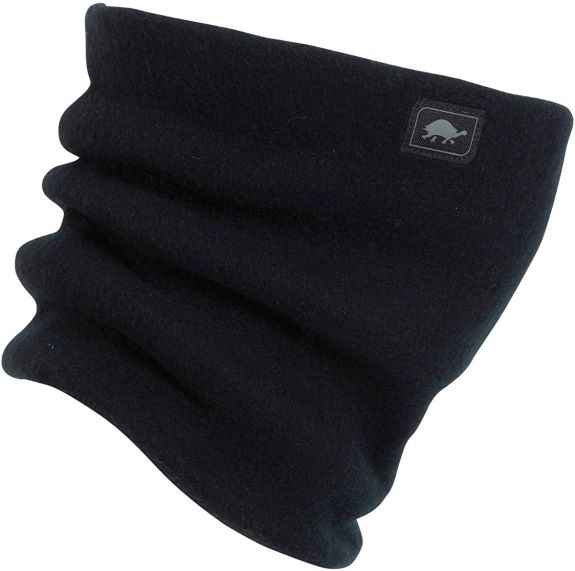 The Turtle Fur fleece neck gaiter is the world's best-selling fleece neck warmer, and for good reason. It's made from heavyweight 100% acrylic fleece, so it's soft and warm and blocks 97% of UV rays.
Ski gloves
Insulated ski gloves are necessary to prevent frozen fingers. A good pair of gloves for skiing will be waterproof, windproof, and warm. When trying on a ski glove, there should be an extra 1/4 inch of material from the end of your finger to the tip of the glove.
The North Face Men's Montana Ski Glove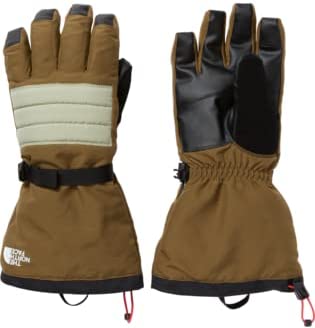 Keep your hands warm and dry with The North Face Montana ski gloves. These gloves use Heatseeker Eco insulation, DryVent inserts, and faux leather overlays to offer reliable warmth and comfort. In addition, they are touchscreen compatible, and a wrist leash ensures that you never lose a glove.
Burton Women's Gore-Tex Gloves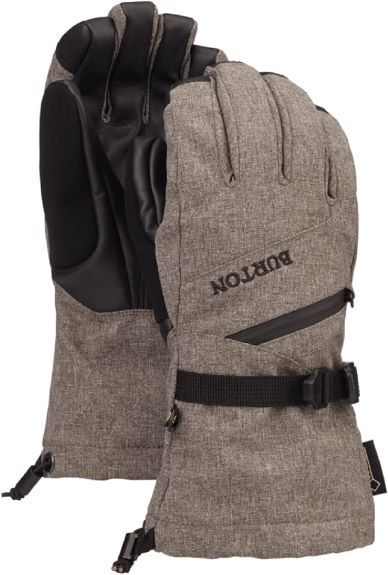 Female skiers can check out these Gore-Tex gloves from Burton for reliable, stormproof protection. DryRide two-layer fabric makes these gloves waterproof and breathable, while the Screen Grab Toughgrip palm offers complete touchscreen control.
Ski socks
Cotton socks will make your feet miserable on the slopes. Instead, ski socks should be made from moisture-wicking synthetics or merino wool that keep feet dry and comfortable. Ski socks also are contoured for a better fit and have extra padding to prevent bruises and blisters.
OutdoorMaster 2-Pack Merino Wool Ski Socks for Men & Women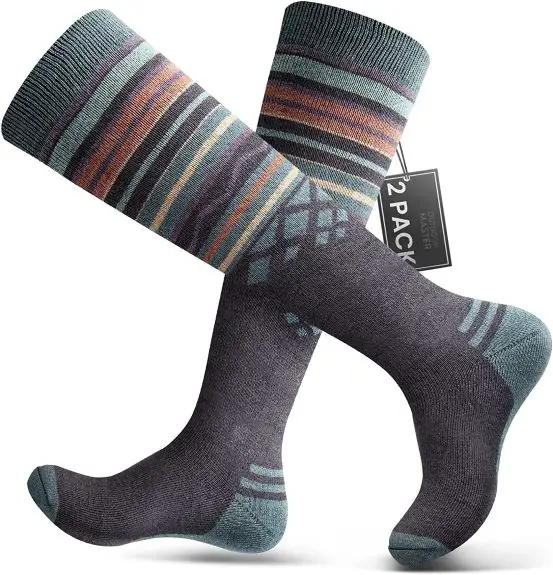 These itch-free OutdoorMaster merino wool ski socks are a warm and breathable option for all skiers. They have an over-the-calf design for complete protection and a non-slip cuff to keep them in place. In addition, these socks are machine washable and come in multiple sizes and colors.
Thermal underwear
Base layers are your first line of defense from cold weather. A thermal underwear set typically includes leggings and a close-fitting top that wicks away sweat and keeps you warm. Like ski socks and other ski clothing, long underwear should be made from a fast-drying material rather than cotton for proper protection against the elements.
Thermajohn Long John Base Layer Set

The best-selling Thermajohn base layer set offers moisture-wicking heat retention for maximum comfort on and off-piste. These base layers are made from ultra-soft fleece and come in men's sizes XS to 4XL.
Thermajane Long John Thermal Underwear Set

The Thermajane is the ladies' version of the popular Thermajohn thermal underwear set. They are fleece lined for added warmth and softness and feature moisture-wicking properties to keep you dry and odor-free. The Thermajane base layer set has several color options in women's sizes 2XS to 3XL.
Glide wax
Depending on your preferred skis, you may want to pack glide wax. This wax helps give skis less friction to glide more easily over snow for faster and smoother runs.
Swix Universal Ski and Snowboard Glide Wax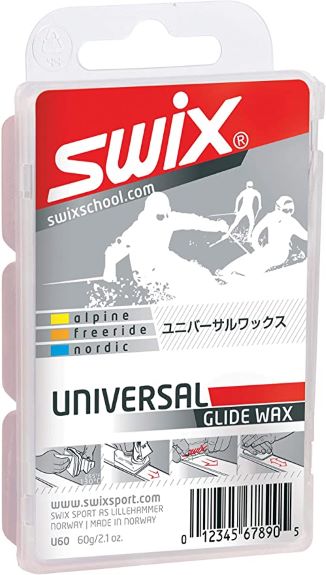 Swix glide wax is a universal ski wax for use in all temperatures. It helps skis glide well in most conditions, taking the guesswork out of waxing.
Headlamp
A headlamp is essential to avoid an accident if you ski at night. A headlamp for skiing should be bright and durable, allowing you to see what's in front of you even in harsh conditions.
Black Diamond Astro 250 Headlamp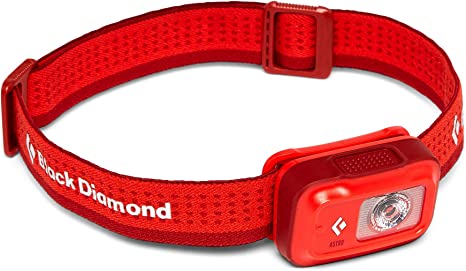 The Black Diamond Astro headlamp is compact and low profile, making it easy to bring along on any trip where you might need it. Its maximum brightness of 250 lumens is bright enough for dark trails, and the dimming and strobe modes allow for customization.
Water bottle
Hydration is vital when working as hard as skiers do. A water bottle is the best way to ensure steady water intake throughout the day on the mountain or the trails. A hydration pack is also an option for ski trips in above-freezing temperatures.
Iron Flask 40 Oz Sports Water Bottle
The leakproof, insulated Iron Flask is an excellent water bottle choice for skiers. This water bottle has a wide mouth and optional straw lid for easy hydration on the go and comes in dozens of fun colors.
Sunscreen and lip balm
Despite the cold weather, sunburns are a significant concern while skiing. High elevation increases the UV radiation intensity by up to 10% for every 1,000 feet of elevation. Therefore, a proper mineral sunscreen can prevent unsightly goggle tans and more dangerous skin damage.
Ski Balm SPF 40 Natural Lip Balm and Face Sunscreen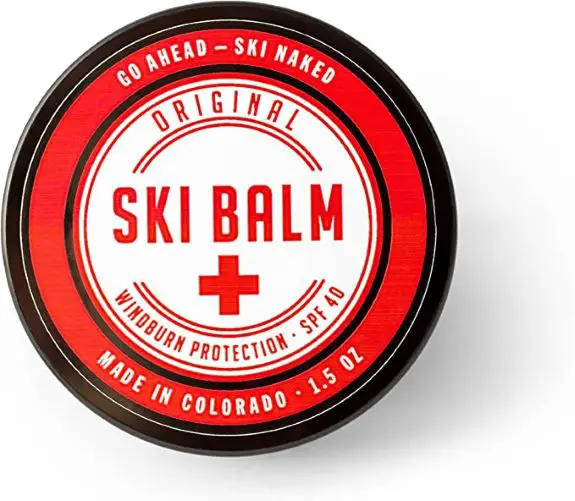 The Colorado-based Ski Balm is a favorite among skiers for its small packing size and exceptional UV protection. Not only can it protect against those pesky rays, but it also offers windburn protection and can be used on both your lips and face.
Ski travel bag
With all this gear, packing can be a challenge. A travel ski bag helps to protect your skis on your journey from home to the slopes or the trails. When choosing a ski bag, be sure that it can accommodate the length of your skis.
High Sierra Ski Bag and Ski Boot Bag Combo

The adjustable High Sierra Ski bag has a 3/4-length zipper and can hold up to 200cm long skis. One end folds to secure shorter skis, and the matching boot bag can fit ski boots up to size 13.
Whether you're hitting the slopes or dashing through the snow on XC skis, make sure you have these ski trip essentials.