If you're a huge sports fan, you know just how crucial a great TV is for enjoying the game. So if you're in the market for a new TV, choose one of these top-of-the-line options so you never miss a second of the action.
How to choose the best TV for watching sports
You should consider a couple of things when picking a TV for watching sports. First, you want the right size TV, especially if you like having friends over to watch a game together.
Another thing to keep in mind is picture quality. This is determined mainly by the number of pixels in a TV — the more pixels it has, the sharper the image. Ultra high definition (UHD) is preferable to full high definition (FHD) since UHD features more pixels per inch (3840 x 2160P vs. 1920 x 1080P, respectively).
The type of screen is also essential as screens on LCD TVs and QLED TVs lose a lot of color and brightness if viewed from an angle. Meanwhile, OLED TVs don't have this issue.
Don't forget to consider the refresh rate of your TV as well. The best TVs today have a refresh rate of 120hz, meaning they can display 120 frames per second. This reduces lag, which especially critical for live broadcasts such as sporting events. The next best option is a 60hz refresh rate, but the motion with this refresh rate won't be quite as smooth.
How can you tell if a TV is widescreen?
There are two main aspect ratios for televisions: fullscreen and widescreen. Fullscreen has an aspect ratio of 4:3, meaning the screen is about 33% wider than high. Typically, older model TVs have this aspect ratio.
Widescreen designates an aspect ratio of 16:9, meaning that the screen is around 77% wider than high. Therefore, wide screen televisions have a pronounced rectangular shape, being almost twice as wide then they are tall. Nearly all modern TVs are widescreen, and the latest content is shot in this aspect ratio.
What size TV is best for watching sports?
If you're looking forward to watching sports on your flatscreen TV, be sure to get the correct screen size. This largely depends on the size of your room. If it's a spacious area, you can set up a bigger TV with no issues. For smaller rooms, you'll want something more modestly sized in order to avoid eye strain.
Keep in mind that sports involve a large field, court, or other playing surface containing small objects like balls and players running around. Therefore, it's recommended that you get at least a 55-inch TV to enjoy watching the game without a magnifying glass.
If you want to go bigger, you can see even more. Did you know that the largest TV available now is a 325-inch TV made by LG? With a TV that large, you better bet you're hosting the next Super Bowl party!
Is QLED or OLED better for watching sports?
Despite their similar names, QLED and OLED TVs use very different picture technology. The main difference is that QLED uses backlights while OLED has self-illuminating pixels. As a result, QLED TVs can show exceptionally vibrant pictures but struggle more with contrast. Newer QLED models have local dimming to counter this problem, but dark images still look better with OLED. QLED TVs also require a well-lit room for peak performance.
OLED TVs use a different display technology that doesn't require backlights. With self-illuminating pixels, they're perfect for use in dimly lit rooms, displaying a crisp image with excellent contrast and black levels. It also means that looking at OLED TVs from an angle doesn't degrade the picture as they don't suffer from any loss of color or brightness like QLED TVs do.
OLED TVs also feature a much quicker response time. While this isn't relevant for watching sports, if you like to play sports video games on your TV, it matters a lot. On average, OLEDs have a response time of 0.2ms (milliseconds). This means the pixels take 0.2 milliseconds to change their lighting, whereas most QLED TVs have a response time of 3.5ms.
Ultimately, OLED TVs are better for watching sports. However, some excellent QLED options still offer high-definition images.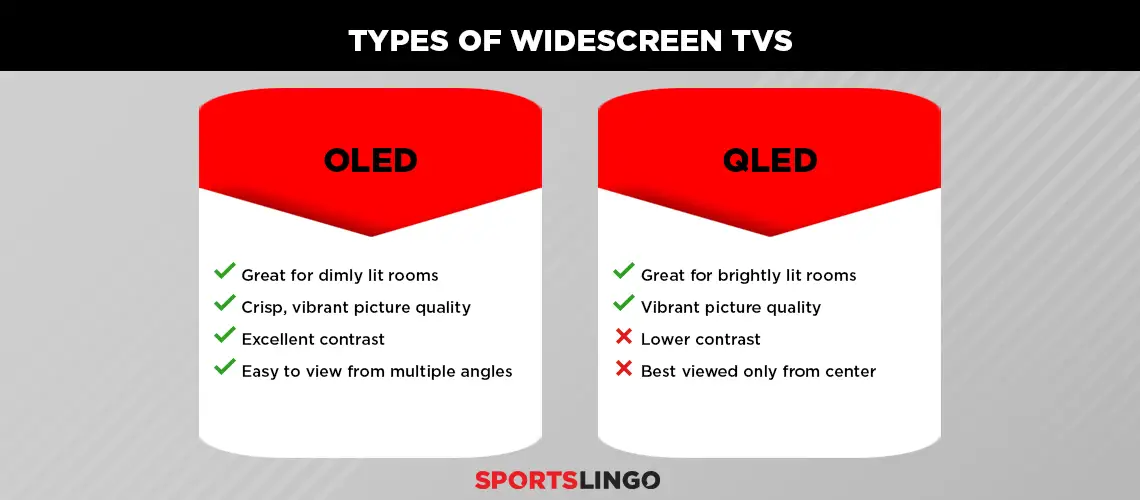 1. LG OLED C1 Series 4k Smart TV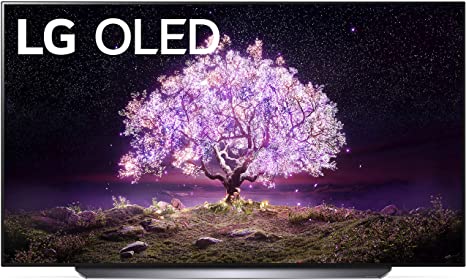 Whether watching your favorite team in the playoffs or playing FIFA with your friends, there's no better image quality than the LG OLED C1 series widescreen TV. Utilizing cutting-edge OLED technology, the self-lit pixels each emit their own light for true blacks and brilliant color.
This HDTV comes with a highly intuitive Magic Remote that seamlessly connects with an LG sound bar or LG TONE Free headphones. But not to worry if you lose your remote control in the couch, because the LG OLED C1 Series is equipped with Alexa voice control that allows you to ask your TV for music, weather, and news and connect with all your home's smart devices.
LG OLED TVs have the latest optimized gaming specs, including a one millisecond response time and advanced motion handling that delivers smoother action. Plus, they allow you to toggle between G-Sync and FreeSync technologies quickly.
Display Type: OLED

Refresh rate: 120 hertz

Resolution: 4K

HDMI ports: 4

Standout features: Magic Remote, optimized gaming specs, Alexa voice control

Sizes available: 48-inch, 55-inch, 65-inch, 77-inch, & 83-inch
2. Sony A80J BRAVIA XR OLED 4K Ultra HD Smart TV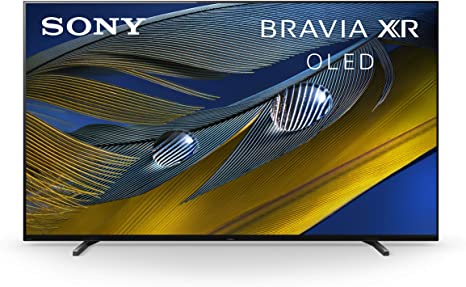 With top-of-the-line picture quality, the Sony A80J delivers contrast and color that makes you feel like you're in the center of the action. In addition, as the world's first TV with cognitive intelligence, the Sony A90J uses processing technology that understands how humans see and hear to deliver hundreds of thousands of onscreen elements for outstanding realism.
Colors are as accurate as possible with XR Triluminos Pro. This technology allows the display of billions of colors and precise details so that you can count the beads of sweat on your favorite player's forehead. In addition, XR OLED Contrast technology offers crisp highlights and ultra-detailed shadows for even more picture dimension.
And it's not just picture quality where the A80J excels. There's no need for a sound bar with Acoustic Surface Audio+ and Dolby Atmos, because the screen is the speaker! With the entire screen producing perfectly synced acoustics to the picture, you'll get more realistic sound and clear dialogue. It has a built-in Google Assistant and Google TV for voice-controlled commands and endless digital content.
Display Type: OLED

Refresh rate: 120 hertz

Resolution: 4K

HDMI ports: 4

Standout features: Google Assistant voice controls, Acoustic Surface Audio+, XR Triluminos Pro

Sizes available: 55-inch, 65-inch, & 77-inch class
3. Vizio OLED Premium 4K UHD HDR Smart TV with Dolby Vision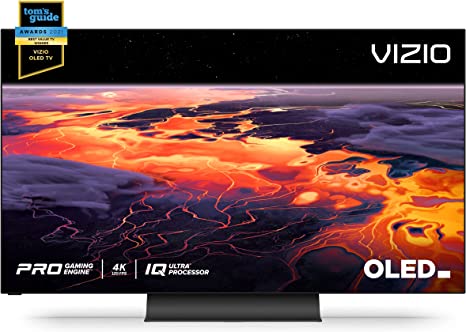 As the ultimate value in OLED technology, the Vizio OLED 4K UHD Smart TV offers uncompromised performance at a lower price than many competitors. With a bezel-less design and an ultra-thin profile, there are zero viewing distractions when watching your favorite teams. Plus, it's specially designed for wide viewing angles, so every seat is the best in the house.
Using 4K UHD pixel perfection powered by its revolutionary IQ Ultra processor, the Vizio OLED offers realistic picture quality with superior contrast and clarity. In addition, it features an ultra color spectrum that can display infinite color and absolute black. The built-in Chromecast, Apple AirPlay 2, and Vizio Voice ensure you never miss your favorite shows.
Also great for video gamers, the integrated ProGaming Engine optimizes game pace for smoother graphics, faster response, and better picture quality. Meanwhile, the VRR matches your console and TV refresh rate for stutter-free gaming with virtually no input lag.
Display Type: OLED

Refresh rate: 120 hertz

Resolution: 4K UHD

HDMI ports: 4

Standout features: ProGaming Engine, Chromecast, Apple AirPlay 2, Vizio Voice

Sizes available: 55-inch & 65-inch class
4. TCL Class 6-Series 8K Mini-LED UHD QLED Dolby Vision HDR Smart Roku TV
With stunning 8K resolution, the TCL Class 6-Series offers four times the clarity and sharpness of 4K LED TVs through 33 million powerful pixels. Featuring Quantum Dot technology still favored by most cinemas, contrast is optimized across 240 localized zones for excellent distinction between bright and dark areas of the picture.
Able to display over a billion colors, the backlit mini LEDs offer brightness and uniformity with a broader color volume. The 6-Series also uses machine-learning algorithms for an unrivaled 8K HDR experience while still upscaling content shot in lower resolution to near-8K clarity. Great for gamers, its features include a variable refresh rate and Auto Game Mode for smooth action and fast response gaming.
Easy Voice Control works with Siri, Alexa, and Google for full smart home integration. Meanwhile, the super-simple remote has about half the number of buttons as a typical remote control for the most effortless navigation possible. Integrated with Roku, America's favorite streaming platform, the 6-Series offers seamless access to your cable box, gaming console, DVD player, BlueTooth, and more without complicated menu navigation.
Display Type: QLED LED

Refresh rate: 120 hertz

Resolution: 8K

HDMI ports: 4

Standout features: Easy Voice Control, Roku integration, Quantum Dot technology

Sizes available: 65-inch & 77-inch class
5. Samsung QLED The Terrace Outdoor TV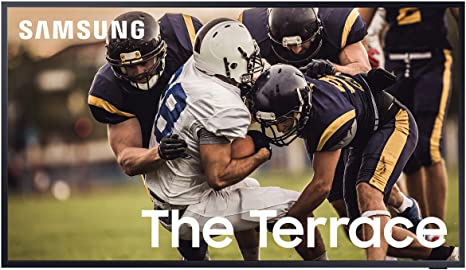 Do you prefer to catch your favorite sporting events from the comfort of your hot tub or while grilling up some game-day treats? Then you need the Samsung Terrace Outdoor TV. Specially designed for a glare-resistant picture in the great outdoors, the Terrace comes in two picture options: partial sun and full sun.
Both options are IP55 rated for weather-resistant durability against water and dust, but the full sun version offers even more protection from the sun's rays. Even with its rugged durability, the Terrace still provides an incredibly vivid 4K picture quality and 2000+ nit brightness levels. Never again will you miss a play due to glare or reflections with an adaptive picture feature that automatically adjusts picture settings based on surrounding light conditions. It also has fantastic depth and precision with Direct Full Array 16X backlighting which offers fine control of the TV's lighting zones.
The Terrace has wifi-enabled Tap View and Multi-View functions which allow you to easily stream anything on your phone to your TV with one tap, without any interruption to what you're watching. Plus, seamless voice control via the built-in Alexa or Google Assistant allows you to control your TV, even across the yard.
Display Type: QLED

Refresh rate: 120 hertz

Resolution: 4K

HDMI ports: 3

Standout features: Alexa and Google voice control, Direct Full Array 16X backlighting

Sizes available: 55-inch, 65-inch, & 75-inch class
3 great value TVs for watching sports
Are you looking for a widescreen TV that won't have you missing any of the action but won't break the bank either? These three LED HDTVs still offer fantastic picture quality for a full HD game day experience.
1. TCL 5-Series 4K UHD QLED Roku Smart TV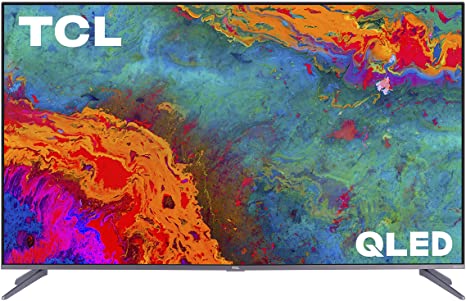 The 5-Series TCL 4K TV uses advanced QLED technology to offer a lifelike picture with vivid color volume. With Dolby Vision and TCL's AiPQ Engine learning algorithm, it delivers optimized contrast, color, and clarity. It also has Auto Game Mode for fast-response gaming and seamless navigation via the Roku operating system.
Display Type: QLED

Refresh rate: 60 hertz

Resolution: 4K

HDMI ports: 4

Sizes available: 50-inch, 55-inch, 65-inch, & 75-inch
2. Hisense ULED 4K Premium U6G QLED Series Android 4K Smart TV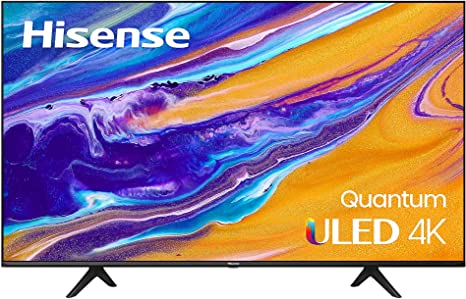 Using the same Quantum Dot technology found in more expensive TVs, the Hisense UG6 has 4K resolution for vibrant colors and picture precision. In addition, it has a 600 nit brightness and 32 localized lighting zones for a tremendous high-definition experience. This smart TV is also readily equipped with Google Assistant for seamless menu navigation, and the built-in Chromecast makes streaming your favorite shows easy.
Display Type: QLED

Refresh rate: 60 hertz

Resolution: 4K

HDMI ports: 4

Sizes available: 50-inch, 55-inch, 65-inch, & 75-inch
3. VIZIO M-Series 4K QLED HDR Smart TV with Voice Remote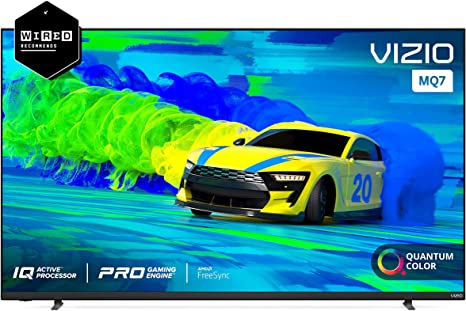 Offering a broad, dynamic range of color, the Vizio M-series high-definition widescreen TV is excellent for catching all your favorite sporting events. It provides perfect contrast and eye-popping color, featuring active full array and local dimming zones. Integrated with Apple AirPlay 2, Chromecast, voice remote, and video game modes, this smart TV is an excellent option for a wide range of viewers. It even comes with an easy-to-install TV stand.
Display Type: QLED

Refresh rate: 60 hertz

Resolution: 4K

HDMI ports: 4

Sizes available: 50-inch, 55-inch, 58-inch, 65-inch, 70-inch, & 75-inch
Whether you're looking for a top-of-the-line TV that lets you see every blade of grass on the field or a budget option that still offers fantastic definition, the best TV for watching sports is just a click away.