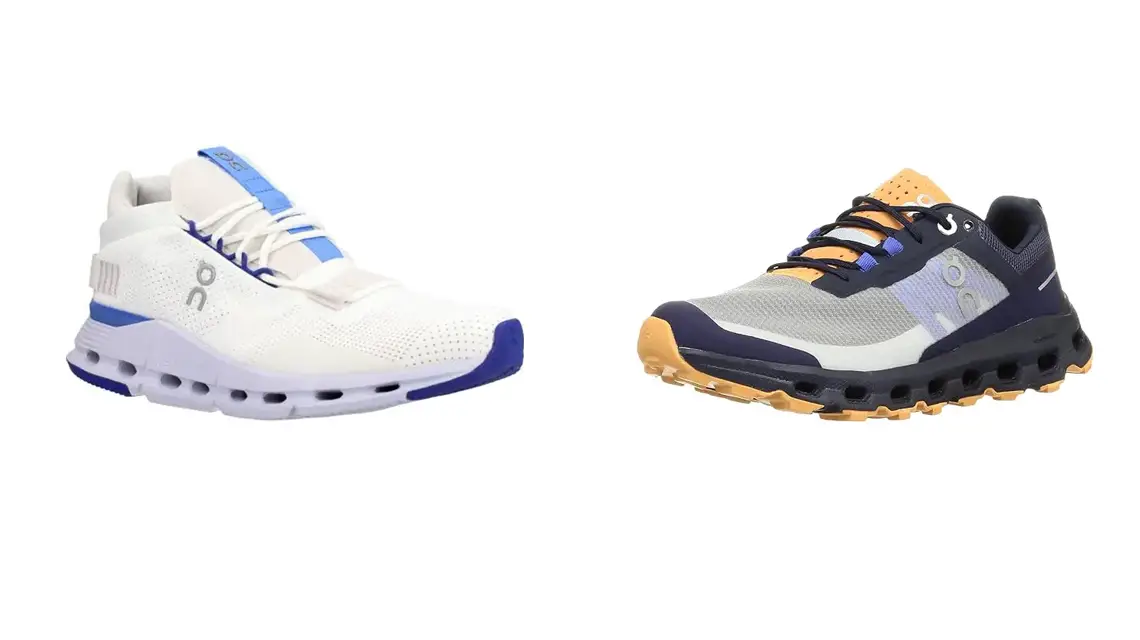 Looking for a new pair of sneakers?
On Cloud women's shoes come in a wide range of styles to provide comfortable support for a variety of activities. Whether you're looking for a classic running shoe or a lifestyle sneaker with a stylish look, you can find a great fit with On Cloud shoes.
The best On Cloud shoe styles for women
How to choose On Cloud women's shoes
The best way to find the right On Cloud shoes for your needs is to think about what you plan to wear them for. The On Cloud collection offers a variety of options which have been designed with specific activities in mind.
Best On Cloud shoe for running: Cloudflyer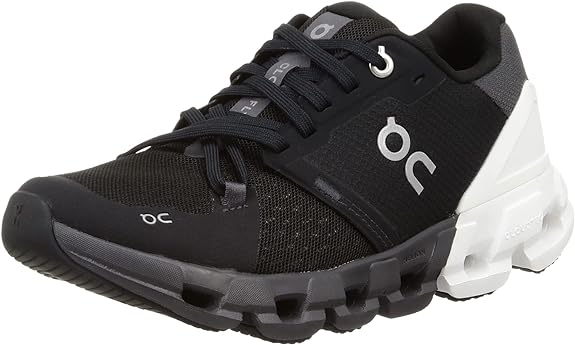 Dual-density

CloudTec

for added

cushioning

Best for road running, tempo runs, short runs, long runs and everyday training
The Cloudflyer is designed for supreme cushioning, which is perfect for those who run on hard surfaces. The dual-density CloudTec and zero-gravity foam in the heels offer added support, and the breathable mesh upper is paired with an extra-plush tongue for all-around comfort. This women's running shoe also features a molded sock-liner and external heel counter to ensure better stability, and it's designed with Speedboard® plates to maximize running speeds. The Cloudflyer is one of the brand's most sustainable shoes with 80-85% recycled polyester and a total recycled content of 20-25%.
For more options, consider these On Cloud running shoes for women:
Cloudsurfer

: Great for road running and everyday training

Cloudmonster

: Extra

cushioning

for distance running

Cloudrunner

: Good traction for road running

Cloudgo

: Lightweight, neutral fit for jogging
Best On Cloud shoe for trail running: Cloudvista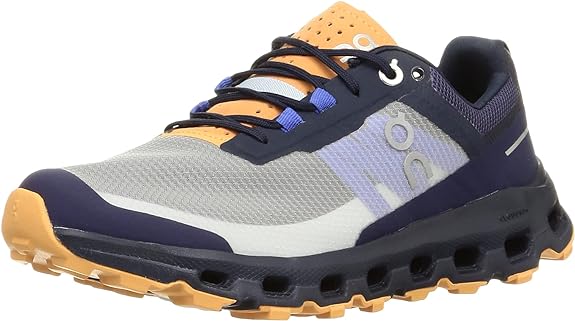 Missiongrip for reliable traction

Best for short and middle-distance trail runs
The uneven terrain on trails can be easily tackled with the On Cloudvista. Made with the brand's innovative Missiongrip, it features grippy tread for stability in off-road conditions. These trail running shoes are lightweight and versatile, ensuring optimal agility as you navigate various trail conditions. The CloudTec sole offers a gentle bounce with every step while the Helion superfoam delivers unbeatable comfort. This shoe is crafted with more than 70% recycled polyester. A Cloudvista Waterproof model is also available for wet conditions.
For more options, consider these On Cloud trail running shoes for women:
Cloudventure

: Great for technical trails and middle-distance runs

Cloudultra

: All-terrain

running shoe

for long distances and ultrarunning
Best On Cloud shoe for hiking: Cloudtrax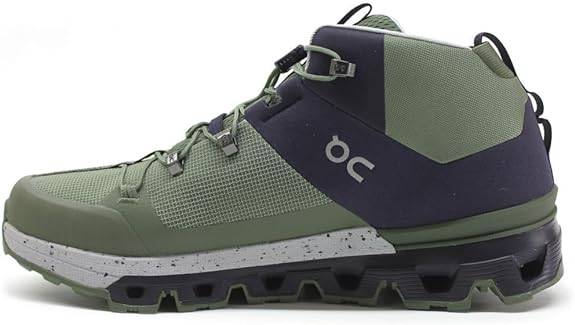 TPU toe caps and mudguards

Best for stability and protection on moderate to advanced hikes
Stay safe on tough terrain with On Cloudtrax. This model combines the protection and stability of classic hiking boots with the springy feel of CloudTec. The outsole's multi-traction pattern with zig-zag channels provides added grip, and a dual-layer midsole helps with accurate footing on uneven terrain. The tough toe cap and mudguard keeps feet protected while the Speedboard delivers an extra boost of forward-motion power. The upper on the Cloudtrax is light, breathable and water-repellant and made from more than 85% recycled polyester.
For more options, consider these On Cloud hiking shoes for women:
Cloudrock: Versatile waterproof boot for various trail conditions

Cloudalpine: Waterproof lightweight boot with no-slip grip

Cloudwander: Best for lighter hikes and walking
Best On Cloud shoe for cross training: Cloud X 3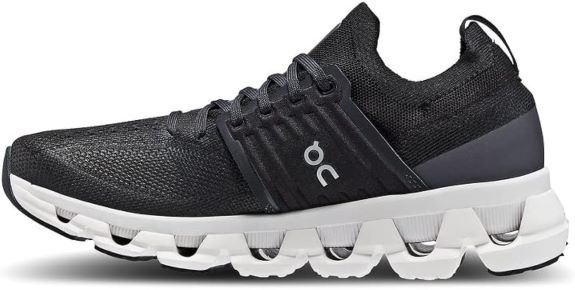 Ultralight and breathable design

Best for mixed workouts (running, weightlifting, HIIT, etc.)
The women's Cloud X 3 has a lightweight feel that allows for more speed and agility while exercising. These cross training shoes feature lateral support and are flexible and responsive, so they work for running, weightlifting, interval training and much more. The three-layer mesh ensures a breathable feel even during intense workouts. On's signature CloudTec provides cushioned support, and the Speedboard technology adds energy to every step. On Cloud X sneakers are crafted from 90-95% recycled content, making them a particularly eco-friendly shoe model.
For more options, consider these On Cloud cross trainers for women:
Cloudflow

: Features responsive Helion superfoam

Cloudswift 3

: Has a zonal knit upper to accommodate many foot shapes

Cloudstratus

: Great for interval training
Best On Cloud shoe for tennis: The Roger Advantage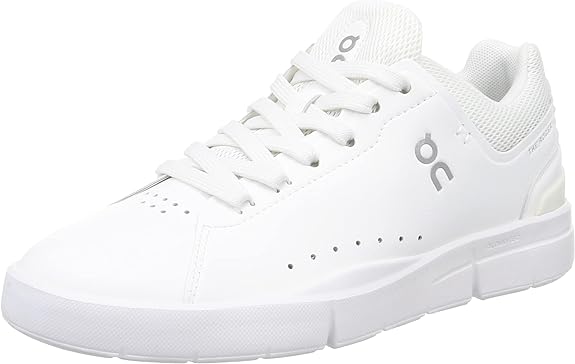 Classic tennis-inspired design

Best for tennis training and competition
The Roger Advantage is a strong contender for the top tennis shoe available. It has the Speedboard to provide an extra boost of speed for quick reaction times, and it includes a special inner sock design to keep feet comfortable all day long. Note that while this shoe model doesn't feature On's iconic silhouette with bubble-like pods along the sole, their signature CloudTec cushioning is still there. It's simply concealed to provide a flatter sole that performs better on the court. The result is a more classic, tennis-inspired appearance (it's named after Swiss tennis star Roger Federer, after all), though this vegan leather shoe is also suitable for everyday wear.
For more options, consider these On Cloud tennis shoes women love:
Roger Spin

: Designed for pro-level performance

Roger Pro: Designed for hard court surfaces

Roger Pro Clay: Designed for clay court surfaces
Best On Cloud shoe for lifestyle: Cloud 5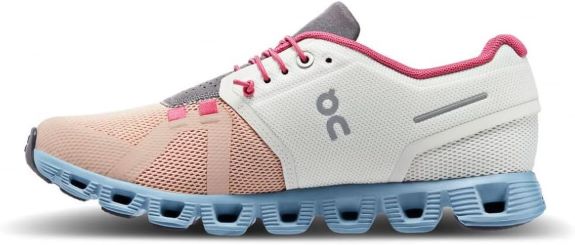 Breathable upper made with antimicrobial mesh

Best for everyday activities and casual walks
The On Cloud 5 women's shoe is one of the best sellers in its footwear category. It provides comfort and cushioning with the famous CloudTec design along with zero-gravity foam. It's lightweight with a breathable, antimicrobial mesh upper, so it can be worn for hours and hours without feet feeling weary or achy. The hands-free speed lacing system is ideal for a busy, on-the-go lifestyle. The Cloud 5 sticks to On's commitment to sustainability with 44% recycled materials.
For more options, consider these everyday On Cloud sneakers for women:
Cloud 5 Push

: Tighter athletic upper for a snug feel

Cloud 5

Terry: Made with soft-touch fabrics

Cloud 5

Waterproof: Great for wet conditions
Best On Cloud shoe for travel: Cloudnova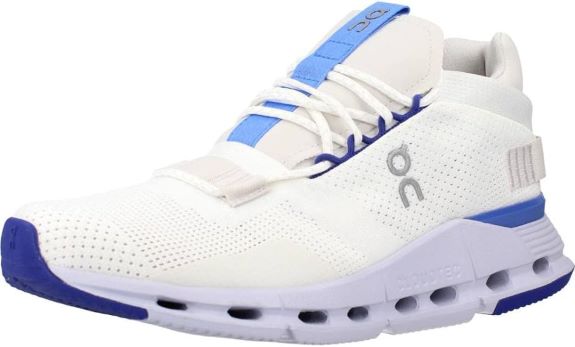 Luxurious step-in feel

Best for comfortable travel and all-day walking
Looking for the perfect travel shoe? The Cloudnova has a hip, sporty sneaker style that's suitable for everyday wear. And because of the innovative On Cloud features like CloudTec, it provides lasting comfort even when on your feet and walking for hours at a time. The inner sock construction and generous "heel tongue" create a luxurious step-in feel. The superior cushioning provides excellent support while exploring new places. It also has a padded heel and customizable lacing configuration that allows for more bend and flex.
For more options, consider these travel-friendly On Cloud sneakers women love:
Cloudrift: Extra

CloudTec

under the heels

Cloudaway: Breathable, lightweight and durable

Cloud 5

Coast: Lightweight, packable design
Shop the full selection of On Cloud shoes for women to discover unique features and stylish models. Look for shoes designed with your preferred activities in mind to get the best fit.
What's the deal with On Cloud shoes?
On, a sportswear brand founded in 2010, is primarily known for their men's and women's running shoes. The brand developed a proprietary shoe cushioning technology called CloudTec®, and this patented design inspired the names behind many of the sneaker styles in the On Cloud collection, such as Cloud X, Cloudmonster and Cloudsurfer.
When it comes to sporty footwear, On Clouds have become a trendy option in recent years. They've been spotted on celebrities like Zendaya, Gisele Bündchen and Brooke Shields and are popular with a number of elite athletes.
Besides their CloudTec cushioning, On shoes have also become known for their eco-friendly approach. Many of the brand's shoe designs utilize recycled materials in the production process to minimize waste and promote sustainable practices.
What are On Cloud shoes like?
On Cloud shoes are noted for being high-performance running shoes backed by Swiss engineering. The brand's CloudTec provides superior cushioning while also contributing to the distinctive look with hollowed-out pods forming the tread. Wearing On Clouds promotes a more comfortable walking or running experience, helps to boost performance and provides essential support throughout the foot.
What are the benefits of On Cloud shoes?
With so many running shoe brands out there today, it's important to think about what sets each one apart. When it comes to On Cloud shoes, the following benefits have helped to elevate the brand and turn On Clouds into something of a sports footwear phenomenon.
CloudTec
The brand's signature feature is CloudTec, a proprietary cushioning technology that helps to provide soft landings and contribute to more explosive take-offs. The adaptive rubber sole absorbs the impact, and the hollow "cloud" shells along the sole spring back to smoothly transition into the next step. This technology is paired with protective heel cushioning for a stabilized, natural strike.
CloudTec is designed to not only protect wearers' bodies, but also to improve performance. On Cloud claims that this cushioning technology can actually reduce muscle fatigue and lower your heart rate while you run.
Helion foam
On's Helion™ Swiss-engineered "superfoam" is designed to help boost performance. Its unique construction combines rigid, stable areas with flexible foam elements. This provides cushion and helps to preserve energy as you run.
Missiongrip outsoles
A variety of On Cloud shoes designed for trail running are equipped with Missiongrip™ outsoles for enhanced traction on rough terrain. Using a grip-rubber compound, the outsoles work to prevent slipping and improve stability.
Speed lacing
The Cloud 5 collection features On's signature speed lacing system which makes it easier to put the shoes on or take them off quickly and efficiently. Essentially, you can set the elastic laces in place by tying knots outside the eyelets. This provides a comfortable fit while still allowing you to get your On Cloud shoes on and off without having to tie and untie every time. Most of the shoes with this feature also come with a traditional set of shoelaces if you prefer to use the old-school lacing method.
Sustainability
One of the priorities for the On brand is reducing environmental impact. As a result, most of their On Cloud footwear is made with a significant amount of recycled materials which maintain their integrity and quality after being processed. In addition, On created their high-performance CleanCloud foam using captured carbon emissions. Certain shoe models, such as the Cloudneo, can even be recycled into new shoes.
What size do I need for On Cloud shoes?
All On Cloud shoes feature a distinct size chart and fit recommendation. Be sure to check these details for individual shoes as there may be slight differences in fit between styles.
Should I size up for On Cloud shoes?
Some current users of On women's shoes report needing a half size to a full size larger than their regular size in order to achieve a good fit. The On brand recommends ordering one size bigger than your everyday size on Performance Running and Performance Outdoor models.
Do On Cloud shoes come in wide sizes?
Select On Cloud shoe models are available in wide sizes, including the Cloudrunner, Cloudgo and Cloudflyer. Alternatively, women with wider feet may want to consider buying an equivalent size in a men's On Cloud shoe. The brand's shoes for men are designed to be slightly wider, which may be helpful for women who want an On Cloud style not currently available in wide sizes.
What are the most popular colors for On Cloud shoes?
The most popular colors for On Cloud shoes are classic options like all black, undyed white and black/white. Other notable color options from this brand include Shell (rose pink), Pearl (off-white), Denim (navy), Frost (light gray) and Eclipse (dark gray).
Last update on 2023-11-29 / Affiliate links / Images from Amazon Product Advertising API