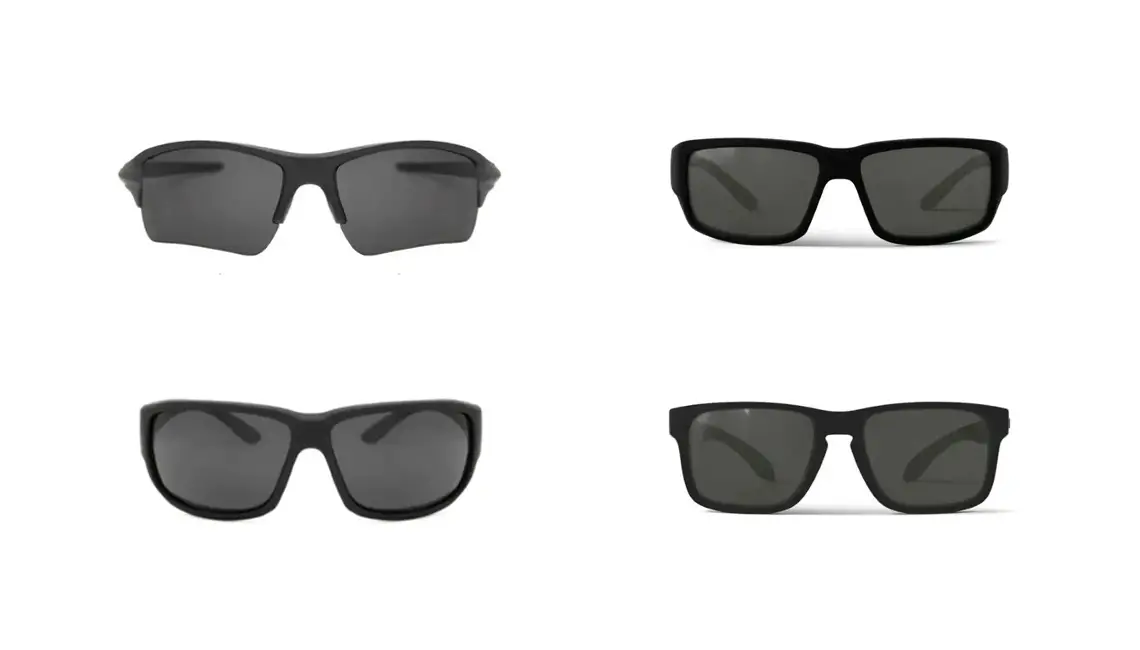 Are you looking for premium golf sunglasses at a reasonable price point? REKS Optics offers a complete line of athletic sunglasses with unbreakable frames and picture-perfect clarity. Stop squinting on the golf course and upgrade to a pair of REKS sunglasses with golf lenses.
Top REKS sunglasses styles
The great thing about REKS is that they have a sunglasses style to suit every golfer. Some of the most popular options include:
How to choose golf sunglasses
Surprisingly, eyewear of any kind can be controversial in the golf world. Many professionals choose to forgo sunglasses because they can distort depth perception, which is essential for a good golf game. However, when not wearing sunglasses, golfers may struggle to see and risk long-term eye damage. Thankfully, there are now sunglasses specially designed for golf with features that ensure accurate visibility.
Fit
Anytime you buy a pair of sunglasses for sports, fit matters. A pair that's too small can pinch and hurt your head, while oversized sunglasses are likely to fly off while you swing your golf club. It's not only the frame that needs to be the right size — having the correct lens size and shape also affects fit and performance.
Look for golf sunglasses with taller lenses that offer full coverage even when you're looking down at a golf ball. Frameless models are the least likely to obstruct your view, or you can opt for a framed pair so long as the bottom rim is out of your field of vision.
Lens material
Any old pair of sunglasses won't cut it on the golf course, no matter how well they fit. That's because golf relies heavily on vision for performance. Luckily, there are now specialized golf lenses available that are contrast-enhancing to improve depth perception rather than hindering it.
In addition, color-boosting technologies such as REKS Lumolux lenses bring out the colors on the golf course so you can better see the ball against the grass and sky. Just in case, you also want lenses that are impact and shatter resistant in the unfortunate case you're hit in the face with a golf ball.
UV protection
Our eyes are an incredibly sensitive part of our bodies, especially when it comes to UV light. On average, golfers spend four and a half hours playing a round of golf, which for most people, is a considerable amount of sun exposure.
When you're on the golf course, UV rays can cause you to squint or even cause a sunburn on your eyes. Even worse, too much sun exposure can impact your vision in the long term. Therefore, your golf sunglasses must protect you from sun damage.
Frame quality
Having a pair of golf sunglasses with a durable, lightweight frame makes all the difference. You want your sunglasses to be long-lasting and comfortable, so avoid metal frames as they're heavier and require more adjustment. Instead, ensure that the frame of your golf sunglasses is made from a grippy material that won't slide down your face. Golf sunglasses with unbreakable frames, such as those from REKS, are the gold standard for golfers.
Style
Sure, you want your golf sunglasses to be high-quality and high-performance — but looks matter, too! Choose a frame style that meets your needs and that you're excited to wear. Just remember that not all sunglass shapes are ideal for golf. While larger styles such as wrap-around and aviators are great, narrow lenses and some fashion-forward styles don't offer a large enough field of vision to be suitable for playing golf.
How are golf sunglasses different?
You may be wondering, do I really need special golf sunglasses? If you're serious about the game, then yes, you do. While all decent sunglasses make it easier to see in bright light and prevent damage from UV light, golf sunglasses are uniquely designed to offer the best visual experience whether you're on the green or the fairway.
Good golf sunglasses have durable and lightweight frames and special lenses that won't hurt your game. Frame-wise, golf sunglasses offer a rubberized grip to prevent them from moving around while you swing, and many feature straight temples so you can wear them with a hat. The lenses on golf sunglasses are also specialized, with contrast-enhancing tints that improve depth perception and clarity.
What color lens is best for golf?
Choosing the right lens color for your golf sunglasses is more than just a personal preference. To best see a little white golf ball against the green grass and blue sky, you want to look for warmer shades such as rose, copper, brown, or amber. These color-enhancing tints filter out blue light to enhance the white color of the ball against its background. This is also why the worst lens colors for golf are blue and green, as they make it difficult to spot a golf ball.
Are polarized sunglasses good for golf?
While polarized lenses are great for reducing the glare caused by sunlight bouncing off a reflective surface, there isn't much reflective glare on a golf course. Most golf club manufacturers have even stopped making their clubs shiny to reduce glare distraction. Meanwhile, polarized lenses can distort your vision and depth perception and make it hard to read the shine that comes off the green to determine the lay of the grain.
Many golfers don't find issues with polarized lenses, but others find them distracting. So while polarized glasses are great for activities like boating and skiing, they actually can hurt your golf game if you have sensitive eyes. Luckily, there are specialized golf lenses that are not polarized, such as REKS Trivex Color Boosting golf lenses.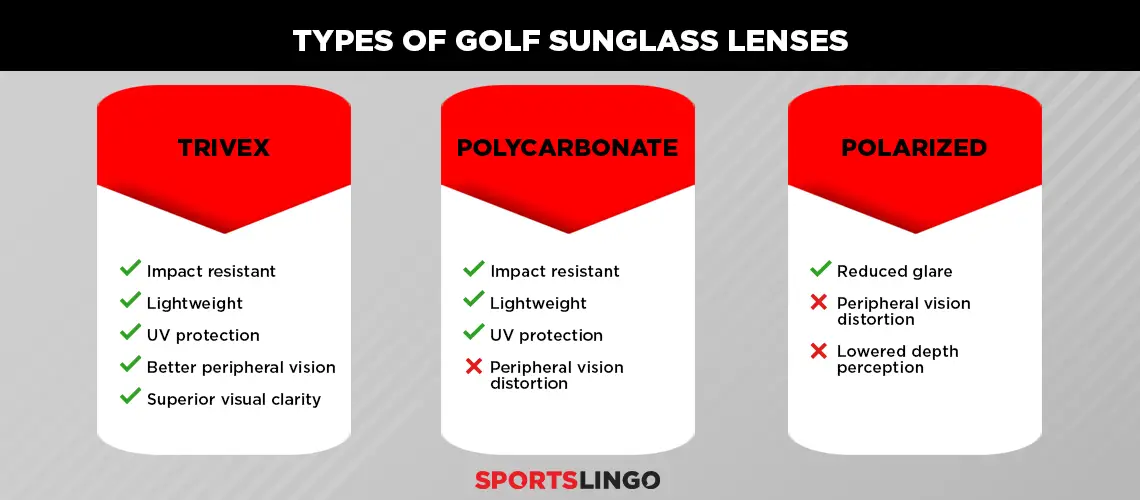 REKS Trivex Color Boosting Golf Lens
With so many lens options available to customize your REKS sunglasses, you want to be sure to choose the lenses specially designed for optimal clarity on the golf course. REKS offers a wide range of lenses, but the rose-amber-colored Trivex Color Boosting golf lens is the best choice for golfers. It has a lighter tint than most sunglasses lenses, allowing more light in for precise vision, and is non-polarized for the best depth perception.
This REKS golf lens has a rose-amber base tint and incorporates a silver mirror for maximum contrast. Trivex, the material the lenses are made from, is clearer than polycarbonate for improved peripheral vision. The lenses also have an anti-reflective coating as well as an oleophobic coating for fewer smudges. They are recommended for variable sun conditions and allow for 30% visible light transmission.
However, the rose-amber Trivex Color Boosting lens isn't the only option for REKS golf sunglass lenses. There is also a brown polarized Trivex lens for golfers who prefer more contrast or glare reduction. From the polarized polycarbonate line, the best choices for golfers are brown and amber-colored lenses, both of which provide great contrast on the golf course.
Trivex vs. polycarbonate lenses: Which is best for golf?
Offering better peripheral and sharper central vision, Trivex lenses are better for golfers. However, like Trivex, polycarbonate lenses are also lightweight, shatter resistant, and provide excellent UV protection, so they are still a decent choice.
Do REKS sunglasses come with prescription lenses?
Golfers with poor eyesight rejoice! REKS offers all of its best-selling sports frames with prescription lenses. You can even get their specially designed Trivex Color Boosting golf lens in single vision and progressive prescriptions.
Where to buy REKS sunglasses
REKS Optics has revolutionized golf sunglasses by offering the world's first high-quality shatter-resistant sunglasses at an affordable price. You can purchase their products on the company's website and Amazon.
REKS.com
As a direct-to-consumer brand, REKS has maximized the customer experience on its website, REKS.com. There you can select your frame and choose from over a dozen lens options for each. Not sure what frames will suit you best? Their try-on option allows you to see how frames look on you at home for a small and fully refundable fee. Plus, REKS often has website-only promotions that help you save even more.
Amazon
You can also find many REKS sunglass models on Amazon. While there are fewer options on Amazon for lens color and styles, you're able to use Prime benefits and Amazon gift cards to receive the same great product.
5 REKS sunglasses available with golf lenses
REKS golf sunglasses stand out for their incredible lens quality and unbreakable frame designs for a reasonable price. While their different frame designs allow you to adjust the fit and style of your sunglasses to your needs, all of their models are available with specialized golf lenses.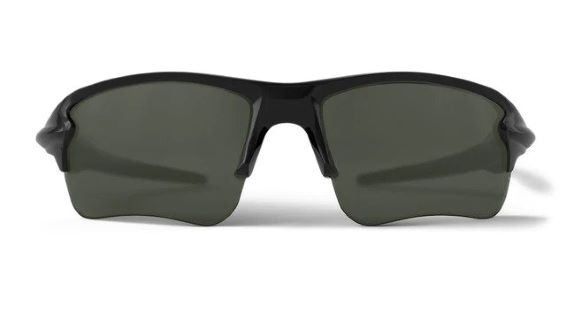 Best for: Athletes

Lens: 65mm

Bridge: 18mm

Temple: 121mm

Available with the Trivex Color Boosting golf lenses
Designed for active wear, the Sling Blade REKS frames have a sporty look that's fit for the PGA Tour. However, this stylish half-frame design isn't just for show — the frameless bottom allows for an unobstructed view of the ball while looking down. The Sling Blade is made from a memory-flex polymer that makes the frames nearly indestructible. They're lightweight and comfortable with a base-8 lens curve and have a satin touch texture for superior grip and comfort. Plus, the matte black finish looks great with any lens choice.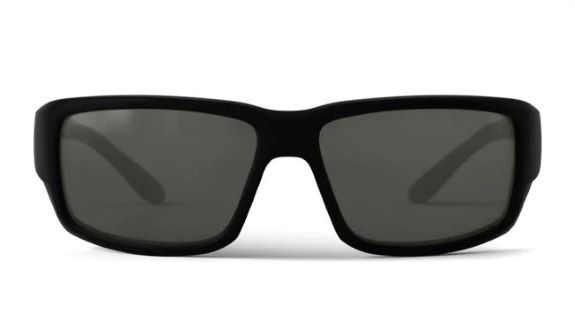 Best for: Full coverage

Lens: 57mm

Bridge: 16.5mm

Temple: 118mm

Available with the Trivex Color Boosting golf lenses
The wrap-around sunglass style is a classic for a good reason. With maximum protection from harmful UV rays and the best possible field of vision, wrap-around sunglasses have it all. The REKS Wrap Around model offers the same great benefits as other sunglasses in this shape, but they're virtually indestructible to boot. Made from advanced memory-flex polymer, these frames can survive almost anything. They even have a unique frame groove that ensures that the lens can only be ejected forward, just in case of an unfortunate accident with a putter.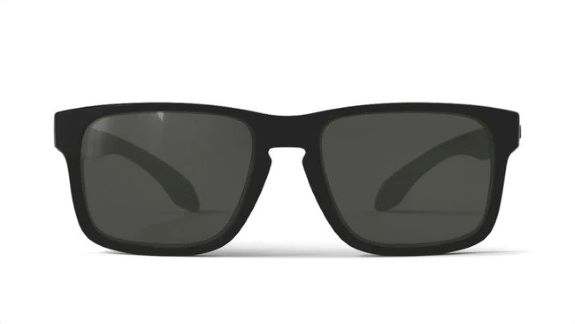 Best for: Versatility

Lens: 56mm

Bridge: 19mm

Temple: 143mm

Available with the Trivex Color Boosting golf lenses
Golfers seeking a performance pair of sunglasses in a casual style should check out the REKS Sport model. These iconic square-shaped sunglasses look just as stylish on the golf course as they do at the beach. Despite the REKS Sport's laid-back appearance, these frames are made from an advanced polymer that combines the flexibility of rubber with the strength of thermoplastics. So no matter which way you bend them, these sunglasses will pop right back into shape. And that classic square shape isn't just for show — it also offers excellent coverage and an unobstructed view.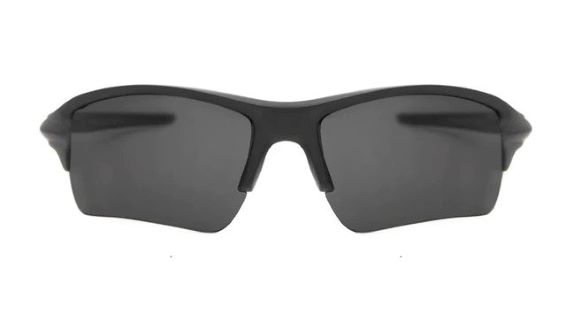 Best for: Small heads

Lens: 53mm

Bridge: 17mm

Temple: 117mm

Available with the Trivex Color Boosting golf lenses
Love the sporty style of the Rek Sling Blade sunglasses but have a smaller face? Offering all the same impressive quality as the original, the Sling XM is a scaled-down version that's perfect for small heads. The most significant dimensional difference between the two is that the lenses are 12mm smaller on the Sling Blade XM. Also, the bridge is 1mm narrower, and the temple is 4mm shorter.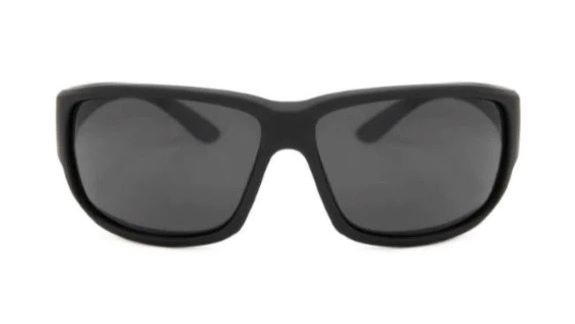 Best for: Large heads

Lens: 62mm

Bridge: 8mm

Temple: 114mm

Available with the Trivex Color Boosting golf lenses
The only thing worse than a pair of sunglasses that keeps sliding off your face is a pair that pinches your temples. Thankfully, REKS has thought of everyone and offers a larger version of the best-selling Wrap Around. Rather than the total width of these sunglasses maxing out at 138mm, the Wrap XL extends to 144mm. Also, the lenses are 5mm wider than the original, offering a better field of vision for wearers with more prominent faces.
With a two-year warranty, optimal viewing quality, and virtually indestructible frames, all at an affordable price, nobody does golf sunglasses like REKS. So order a pair today to improve your vision on the golf course in style.