add*ed time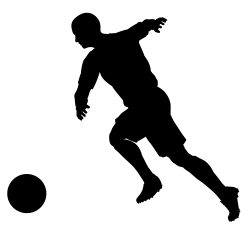 What Is The Definition Of Added Time In Soccer?
1. Added time refers the extra minutes that can be added to the end of each 45-minute half in a soccer match. This additional time is intended to make up for any time lost due to injuries, fouls, goal celebrations, and other interruptions in play. Because the clock never stops during a half in soccer, added time helps ensure that the total playing time is as close to 45 minutes as possible.
A sideline referee announces the added time near the end of each half by holding up a sign with the number of extra minutes to be played. Often, this is around one to six minutes, depending on what happened during the half.
Examples Of How Added Time Is Used In Commentary
1. Mexico scored in stoppage time, breaking the tie and advancing them to victory in the semifinal.
Sport The Term Is Used:
1. Soccer
Also Known As: