al*ba*tross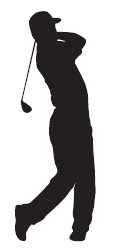 What Is The Definition Of Albatross In Golf?
1. This term describes a score that is three shots under par on a single hole. Sometimes called a double eagle, this is a very rare score. When it does occur, it typically happens on a par-5 hole, though a hole-in-one on a par-4 hole would also count as an albatross.
Examples Of How Albatross Is Used In Commentary
1. Rafael Cabrera-Bella sinks his second shot on the par-5 16th hole for the rare albatross.
Sports The Term Is Used
1. Golf
Also Seen As:
1. Double Eagle