arm*band
What Is The Definition Of Armband In Soccer?
1. An armband is worn by the captain of the team to help separate him from the other players on the team.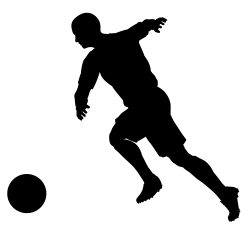 An entire team, sometimes with exception to the captain, will at times wear a black armband to show mourning or commemoration of a teammate or manager who has died. The black armband is usually worn during the first game after the tragic death or event.
Examples Of How Armband Is Used In Soccer
1. Donovan appears to be wearing the captain's armband this game and will represent the team during the traditional coin toss.
SportsLingo Goes The Extra-Inch With The Meaning Of Armband
When a player is chosen to wear the armband for his team, there are some responsibilities that come with it. With it usually being the team captain, the player with the armband will participate in the coin-toss before the match and before a penalty-shootout. However, despite the captain being the chosen leader of a team, the captain has no authority in challenging a referee's call during a play in hopes of reversing the decision. However, a referee may bring the captain off to the side to explain a call or relay a message to his team.
There is no mandatory color an armband must be for a team. However, the colors tend to either be team colors or something that stands out against their uniform for easy identification.
Sport The Term Is Used
1.Soccer
----------------------------------------------------------------------------------------------------