a*sian han*di*cap
What Is The Definition Of Asian Handicap In Sports Betting?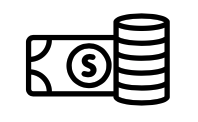 1. An Asian handicap is the point adjustment for predicted outcomes to make the bets more equal and mitigate risk. This is most often the case with usually low-scoring games, such as soccer, hockey, and baseball.
How Do Asian Handicaps Work?
Asian handicaps create an option in which only two outcomes are possible in a situation where more than two might be possible. Asian handicaps also set up a more fair betting situation to mitigate the risk of betting on games in which the score most often remains low and can be decided by one score.
For example, in soccer, games can end in one of three results: Team A wins, Team B wins, or Teams A and B tie. If Team A is favored (by more than one goal, for instance), the normal line would be similar to -1.0. 
However, Asian handicaps introduce .25 increments, so for example, the line might look something like -1.25 if Real Madrid is favored by more than one goal and less than two. This means that the bet would be split between -1.5 and -1.0. If Real Madrid wins by two goals, the bet wins. If they win by one goal, the bet is considered a half win/half lose, meaning the -1.0 bet wins and the -1.5 loses, as Real Madrid did not win by more than one goal.
On the flip side, an underdog bet of +1.25 would win on a draw or outright win. A half win would be assessed on a loss by one goal for the half +1.5 bet, in addition to a half push, or refund, for the +1.0 bet, as it was met but not exceeded and therefore does not technically lose.
What Does A -0.75 Asian Handicap Mean?
A -0.75 handicap is one of the most complex handicaps in sports betting. The bet splits between winning outright (-0.5) and winning by at least 1 goal (-1.0). Thus, the bet only wins when the team wins by two goals. If the team wins by one goal, the -0.5 half of the bet wins while the -1.0 pushes and is refunded. If the result is a draw or loss, the bet loses.
What Is The Difference Between A Handicap And An Asian Handicap?
A handicap adjusts the line to reflect one team's favorability over the other, while an Asian handicap eliminates the possibility of a draw and allows for split betting.
Where Does The Term Asian Handicap Originate?
The term Asian handicap refers to the origin of this type of handicap betting; it was made popular in Indonesia.
See More Sports Betting Lingo
----------------------------------------------------------------------------------------------------