ax*el jump
What Is The Definition Of An Axel Jump In Figure Skating?
1. The axel jump is one of the most recognized figure skating jumps, but it is also one of the hardest for a figure skater to master. The axel jump is when the skater jumps from the forward outside edge of their skate and lands on the back outside edge of the opposite foot.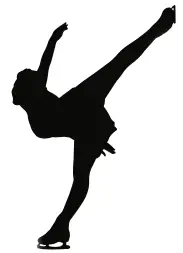 To perform an axel jump, the skater enters into the jump from a forward edge. They will then take off from a left-forward-outside (LFO) edge (which means going forward on the left foot). While in the air, they will do 1 1/2 revolutions and then land on the back outside edge of their opposite foot.
The axel jump is named after Norwegian figure skater Axel Paulsen who first performed the jump in 1882.
Examples Of How Axel Jump Is Used In Commentary
1. Lipinkski gets tremendous height on the axel jump, keeps her arms tucked in tight and lands perfectly on the ice.
Sports The Term Is Used
----------------------------------------------------------------------------------------------------