back pass rule
What Is The Definition Of The Back-Pass Rule In Soccer?
1. The back-pass rule prevents the goalkeeper from picking up a ball that's been deliberately passed to them by a member of their own team. The foul occurs when the goalie picks up the ball, not when the pass is made. The penalty is an indirect free kick awarded to the opposing team in the spot where the goalie picked up the ball.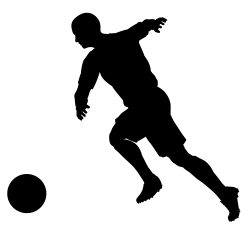 There are a few exceptions that allow players to get around this rule. If the ball is passed to the goalie in a way that is not a kick or a throw-in, such as a header, the goalie can pick the ball up. This also applies if the pass is accidental, like if the ball bounces off a teammate's foot rather than being deliberately passed.
Examples Of How Back-Pass Rule Is Used In Commentary
1. The opposing players argued that Naeher violated the back-pass rule, but refs ruled that the ball from Ertz was a deflection rather than a deliberate pass.
Sport The Term Is Used:
1. Soccer