block*ing sled
What Is The Definition Of Blocking Sled In Football?
1. A blocking sled is a piece of training equipment that is used to help players with their blocking techniques and to develop their strength. The sled is usually made out of metal, is heavily padded, and sits on skids (similar to a sled) so that it can slide along the grass.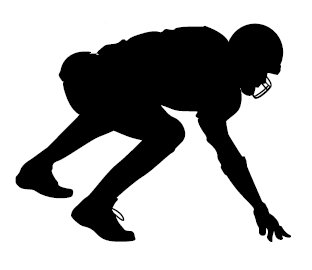 Most blocking sleds have a heavily padded dummy attached to it so that it can replicate the size of a player. That way, the player interacting with the sled can practice leverage drills, pass blocking, and other skills as if they were practicing against a real person.
Example Of How Blocking Sled Is Used In Commentary
1. Graham has put a lot of work in at practice, working with the blocking sled to refine his pass-rushing techniques.
Sport The Term Is Used
1. Football