cap
What Is The Definition Of Cap In Soccer?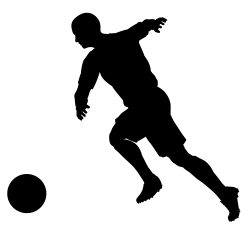 1. This term is used to describe an appearance in an international match. The number of caps for international players is recorded, so certain players hold records for the most caps, whether it's for a specific team, a specific country, or overall among other players.
Though the term is derived from the caps awarded to players competing at the international level, physical caps are no longer given out for these appearances.
How Do You Earn A Cap In Soccer?
To earn a cap, a player must make an appearance in an international match. The FIFA World Cup and the Olympics are examples of qualifying international soccer matches to earn a cap.
Who Has The Most Caps In Soccer?
Malaysian soccer player Soh Chin Ann holds the record for the most caps of all time, with 195 caps between 1969 and 1984.
Of active players, Bader Al-Mutawa of Kuwait has the most caps with 186. He received his first cap in 2003.
What Does First Cap Mean?
A first cap means a player's first international appearance for their country. Thus, they are "capped" for the first time.
Do You Get A Cap If You Are On The Bench?
No. A player must make an appearance on the field during the game to earn a cap.
How Many Minutes Do You Have To Play To Get A Cap?
There are no time requirements to earn a cap. Whether the player starts or is substituted in near the end of the game, they will earn a cap.
Examples Of How Cap Is Used In Commentary
1. Hoffman's record for the most international caps was surpassed this week by Millhouse.
2. Friedman was incredibly honored to earn her 100th cap during the match against Nigeria.
Sports The Term Is Used
1. Soccer