com*pound bow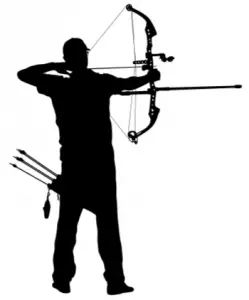 What Is The Definition Of Compound Bow In Archery?
1. This is a modern type of bow that uses cables and pulleys when pulling the limbs back. Using a compound bow requires less energy thanks to its levering system, especially since there is less resistance when the bow is drawn. Compared to recurve bows and longbows, compound bows are more complicated in their construction but easier to control, resulting in improved accuracy.
Examples Of How Compound Bow Is Used In Commentary
1. With the vibrant colors and top-of-the-line equipment, the archer's compound bow looks the part, but now we'll see if how well he uses it.
Sports The Term Is Used
1. Archery
----------------------------------------------------------------------------------------------------