cur*va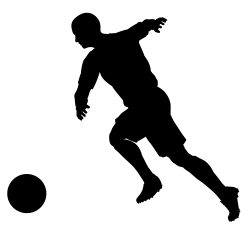 What Is The Definition Of Curva In Soccer?
Curva is the name given to the curved part of the stands in a soccer stadium. The term is Italian, but it's used in many countries, especially those in Europe. This area, which is typically located behind each of the goals, is where a team's most fervent fans (sometimes known as Ultras) usually sit.
The curva has been both celebrated and criticized among soccer fans. Proponents of the curva enjoy the loud cheers and organized displays that add excitement and energy to the game. Criticism revolves around the violent and destructive behavior that sometimes occurs in this part of the stadium, especially during games between rivals.
Examples Of How Curva Is Used In Commentary
With the score tied and only minutes to go in the second half, AC Milan fans in the stadium's Curva Nord are chanting non-stop in support of their team.
Sport The Term Is Used:
1. Soccer