de*fen*sive hol*ding
What Is The Definition Of Defensive Holding Penalty In Football?
In American football, defensive holding is a penalty called or flagged when a defensive player grabs and holds onto an offensive player to prevent him from running his route or making a catch. This penalty is most often called when the defender is grabbing around the waist or draped over the shoulders and is pulled down to the ground.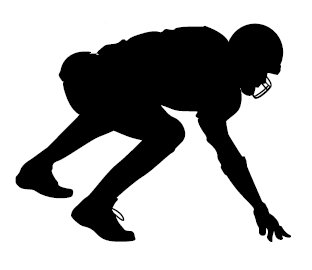 What Is The Penalty for Defensive Holding In Football?
Defensive holding is called at all levels of football, and there are some slight variations:
The penalty for defensive holding in the NFL is a loss of five yards from the line of scrimmage and an automatic first down.
In college football, the penalty for a defensive holding infraction is a loss of ten yards, and as of 2022, it also rewards the offense with a fresh set of downs.
In American high school football, the penalty costs the defense ten yards and an automatic first down.
In the Canadian Football League, defensive holding carries a 10-yard penalty.
Example Of How Defensive Holding Is Used In Commentary
1. That defensive holding penalty is the costliest of the afternoon, moving the Patriots into field goal territory with less than a minute left in the first half.
Sport The Term Is Used
1. Football
----------------------------------------------------------------------------------------------------