down by con*tact
What Is The Definition Of Down By Contact In Football?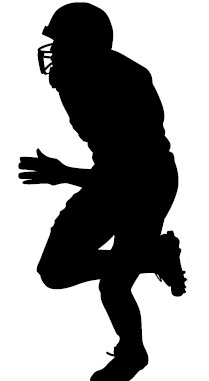 1.  This is a rule in the NFL that states that a player is considered "down by contact" if they are contacted by an opposing player who tackles, pushes, drags or brings them to the ground in any other legal manner. In addition, in order for the player to be considered down, any part of their body except for their feet and hands must touch the ground.
For example, if contact is initiated by a defensive player and the ball carrier falls to the ground and their elbow touches the turf, then the player is down. However, if contact is initiated by a defensive player and the ball carrier begins to fall to the ground, but they catch themselves with their hand first before any other body part touches the turf, then that player is not down.
In addition, if a ball carrier falls to ground on under their own power and momentum, then a defensive player must touch them while they are still down on the ground with the ball to be considered down. If a defensive player does not touch the ball carrier, then the carrier is able to get back to their feet and advance the ball. This part of the rule only applies to the NFL, since in the NCAA if a player falls to the ground on their own, they are down. The only exception to this rule in the NFL is when a quarterback is running with the ball and they slide feet first at their own will. This indicates to the officials that the quarterback is "giving up" and that they are to be considered down and do not need to be touched by a defender.
Example Of How Down By Contact Is Used In Commentary
1. Jones makes a diving catch, but since the defensive back touched his foot while he was still on the ground, he's ruled down by contact.
Sport The Term Is Used
1. Football