down*swing
What Is The Definition Of Downswing In Golf?
1. The downswing is the second part of a golf swing in which the club is brought down from behind the player and swung forward. The downswing begins just after the club reaches the top of the swing and ends when the club makes contact with the ball.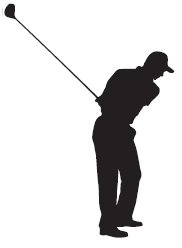 Exhibiting control is important during the downswing. Using too much power can result in less accurate shots. In addition, the club needs to be positioned correctly since small changes in the angle of the club face can significantly impact the trajectory of the ball.
Examples Of How Downswing Is Used In Commentary
1. Woodland takes his time with the downswing, making sure to prioritize precision over power in order to minimize errors on the course.
Sport The Term Is Used:
1. Golf
----------------------------------------------------------------------------------------------------