duck un*der
What Is The Definition Of Duck-Under In Wrestling?
1. The duck-under is a common move performed in wrestling and mixed martial arts where a person shoots and slips under their opponent's arms, goes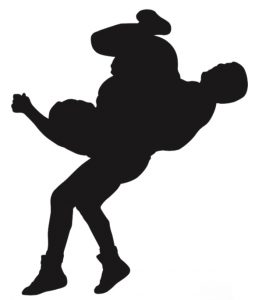 behind them and wraps their arms around their opponent's body. This move helps the person to establish good position in order to attempt a takedown from behind.
Examples Of How Is Used In Commentary
1. Sampson slaps away his hands and quickly shoots in for the duck-under, grabs him around his waist and throws him to the mat for a takedown.
Sports The Term Is Used
----------------------------------------------------------------------------------------------------