false nine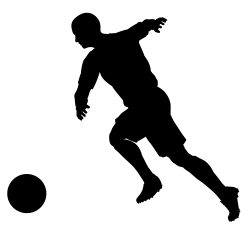 What Is The Definition Of False Nine In Soccer?

1. False nine is the name given to the lone striker or centre forward who drops back into the midfield. The false nine sometimes serves as a match-up problem for teams using man-to-man marking on defense. By having this forward drop back into the midfield, the marking defender may then follow the forward and therefore leave space behind them for midfielders or other players to rush towards the goal. If the marking defender does not follow the defender, then this leaves the false nine space to dribble up field or to strategize which pass to make.
The name false nine refers to the traditional number of centre forwards (9), who usually hung back with the defenders at midfield until they felt it was time to rush upfield towards the goal.
Example Of How False Nine Is Used In Commentary
1. Messi has been the perfect false nine, utilizing his great athletic ability and making him a threat to score no matter the marking strategy employed against him.
Also Seen As:
1. False 9
2. False Nine Formation
Sport The Term Is Used
1. Soccer