fan spi*ral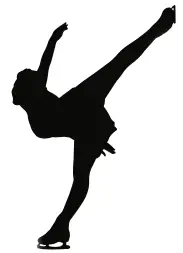 What Is The Definition Of Fan Spiral In Figure Skating?
1. This term refers to a type of spiral performed in figure skating. This is a back outside edge spiral with the free leg held out to the skater's front or side. The free leg is unsupported.
This spiral is best performed by flexible figure skaters who can hold the leg straight up, otherwise some skaters may slightly bend the free leg while held in the air.
Examples Of How Fan Spiral Is Used In Commentary
1. Kim shows off her flexibility, first with the Biellmann and now with the fan spiral.
Sports The Term Is Used
----------------------------------------------------------------------------------------------------