float*er
What Is The Definition Of Floater In Basketball?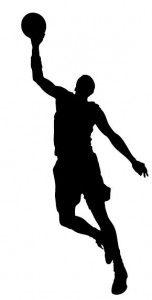 1. This is a shot used in basketball, mainly by the smaller guards who drive into the lane and put up a high arcing and soft shot in order to keep the taller defenders from blocking it.
Examples Of How Floater Is Used In Commentary
1. Paul drives into the lane and launches a floater just over Duncan's fingertips.
Sport The Term Is Used
1. Basketball
----------------------------------------------------------------------------------------------------