friend*ly
What Is The Definition Of Friendly In Soccer?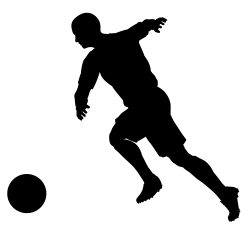 1. This is a match that is arranged between two teams that has no competitive value of any kind attached to it. For example, the outcome of the match will not hurt or help a team's ranking in the standings or their placement in any upcoming tournament. It's common for friendly matches, also known as exhibition matches, to be played for entertainment purposes or to help raise money charity. Friendlies are also arranged between teams as a warm-up before the season begins so that the teams are exposed to a competitive style of play from players that are not on their own team.
Examples Of How Friendly Is Used In Commentary
1. The men's soccer teams from the United States and Mexico will play a friendly match this weekend to help warm-up for their tournament next month.
Sport The Term Is Used
1. Soccer
Also Known As:
1. Exhibition Match