front four
What Is The Definition Of Front Four In Football?
1. The front four in football make up the defensive line. Two defensive ends and two defensive tackles are the players that create this group. Teams with unmatched defensive lines often receive nicknames. The Rams defensive line in the 1960s and 1970s was famously called the Fearsome Foursome.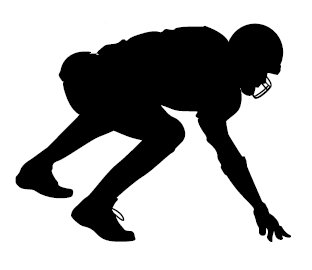 The defensive ends' goal is to stop runs to the outer edges and attack the passer. The faster of the two ends often set on the right side because that is the offensive quarterback's blind side if they are right-handed.
Defensive tackles, often called defensive guards, set in the center of the defensive line and aim to stop runs in the middle of the line of scrimmage and rush the passer. The tackle lined up with the ball is called the nose tackle; the second is called the under tackle and is often faster than the nose tackle.
Example Of How Front Four Is Used In Commentary
1. Between a great secondary and a dangerous front four, the Cowboys defense has the potential to disrupt the Rams offense in the divisional round.
Sport The Term Is Used
1. Football