gi*ant sla*lom
What Is The Definition Of Giant Slalom?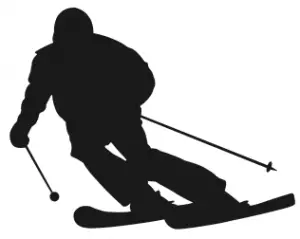 1. This is an alpine skiing and snowboarding discipline that involves skiing through sets of gates (or poles). The athletes have to navigate through poles that are at a greater distance apart to each other than in the slalom event, but less than the distance used in the super-g races. The giant slalom is considered a technical event and tends to have more turns on the course, as compared to the super-g.
Examples Of How Giant Slalom Is Used In Commentary
1. Vonn has become one of the all-time masters of the giant slalom course, as she's able to take the corners as sharp as possible, while sacrificing little speed.
Sports The Term Is Used
1. Skiing
2. Snowboarding
----------------------------------------------------------------------------------------------------