goat ty*ing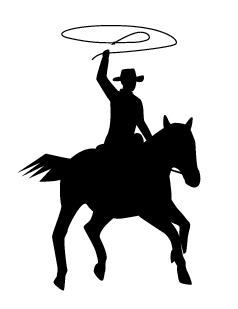 What Is The Definition Of Goat Tying In Rodeo?
Goat tying is a discipline of rodeo where the cowboy or cowgirl must ride their horse to a specific point (usually about 328 feet), dismount, and then attempt to catch and wrestle a goat to the ground by tying three of its legs together. After the legs are tied, the rider must raise the goat with their hands. The lowest time will be the best score.
This event is quite short and often lasts about ten seconds. Today, it's common in junior rodeos and high schools and is becoming increasingly popular with women rodeo participants.
What Are The Rules Of Goat Tying?
As with other rodeo disciplines, there are a few basic rules:
The goat must remain tied to the rope, which is attached to a stake.
The rider's horse cannot cross the rope attached to the goat.
The rider must keep the goat tied for six seconds to count.
What Technique Does Goat Tying Require?
Goat tying comes down to mental strength and the ability to make decisions quickly. Two techniques are routinely used by participants: stuffing and pinning.
Stuffing: Grabbing and tackling the goat while it's in the air. Because the rider has to time and scoop the animal while it's in the air, it takes a bit of extra time.
Pinning: Grabbing the legs of the goat while the animal is on the ground. This is the preferred approach because it is much faster than stuffing.
Once the goat is collected, it must be tied. Tying requires precision and speed to save as much time as possible. Participants practice this move and the tying action in advance of the event, so they are prepared once it's time to go. The best goat-tying participants avoid unplanned moves and try to keep their heads low during the process. Any unnecessary body movements should be avoided to waste time.
Examples Of How Goat Tying Used In Commentary
1. Goat tying is quickly becoming one of the most popular rodeo events while also serving as a gateway to more advanced disciplines in the sport. It helps teach younger rodeo cowboys and cowgirls how to mentally prepare, plan their moves, and efficiently tie.
Sports The Term Is Used
1. Rodeo
----------------------------------------------------------------------------------------------------