graft*ing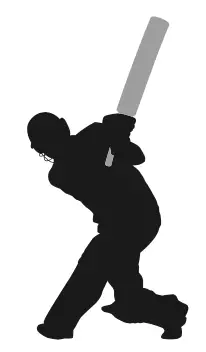 What Is The Definition Of Grafting In Cricket?
1. Batting very defensively in the hopes of not getting out. This is often done under difficult or dire circumstances.
Note that this term is different from grafting in the context of bribery or corruption used to fixed sports matches.
Examples Of How Grafting Is Used In Commentary
1. A run is the team's only hope now, so it's no surprise that Carson is grafting.
Sports The Term Is Used
1. Cricket
----------------------------------------------------------------------------------------------------