group of death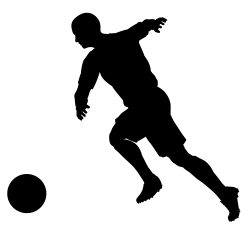 What Is The Group Of Death In Soccer?
1. This is a phrase used to describe a super and unusually competitive group in a multi-level soccer tournament. Those competing in the so-called "group of death" may find it difficult to advance to the next round of a soccer tournament, due to the high-level of competition. Oftentimes, a highly-skilled team will be knocked out early from competition because there is a lack of qualifying spots available in the next-round of the tournament. Therefore, it's very important for teams to win every match they play while in the group of death, and to avoid draws or losses, in order to maximize their points.
Although this phrase is used mostly in soccer, it can be applied to any sport that has a tournament or bracket, such as basketball and hockey.
Example Of How Group Of Death Is Used In Commentary
1. Team USA will have to do their best if they're looking to advance out of Group G, or the group of death, as it also includes Germany and Portugal.
Sport The Term Is Used
1. Soccer
2. Basketball
3. Ice Hockey
----------------------------------------------------------------------------------------------------