hack a shaq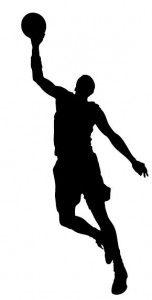 What Is The Definition Of Hack-A-Shaq In Basketball?
1. This is a defensive strategy that is used in the game of basketball. When a team is losing, they will sometimes use the hack-a-Shaq strategy, which is to intentionally foul the shooter with the lowest free throw shooting percentage on the opposing team. By doing this, the losing team hopes that the shooter will miss the majority of their free throws so that they may have a better chance of winning the game.
The term "Hack-A-Shaq" was coined after teams started to intentionally foul Shaquille O'Neal, or Shaq, who was known to be a very poor free throw shooter.
Examples Of How Hack-A-Shaq Is Used In Commentary
1. With the Spurs down 15 with just under three minutes to play, they impose the Hack-A-Shaq strategy and start to foul DeAndre Jordan, in order to get back into the game.
Sport The Term Is Used
1. Basketball
----------------------------------------------------------------------------------------------------