hand*spring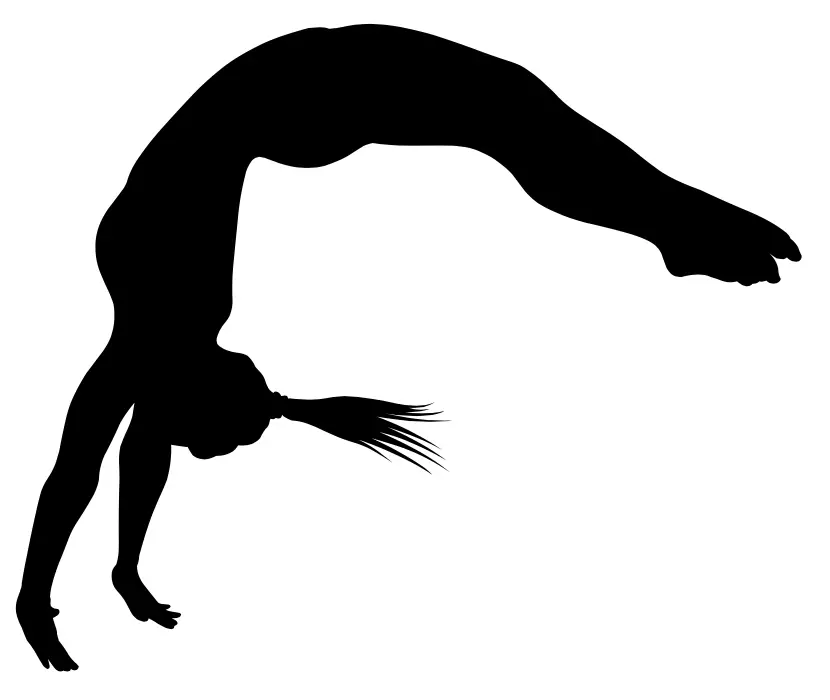 What Is The Definition Of Handspring In Gymnastics?
1. A handspring is a tumbling skill in gymnastics where a gymnast starts on their feet, flips on to their hands and then back to their feet. There is no pause in the movement when the gymnast gets to their hands. This tumbling skill can be done forward or backward. 
On What Events Can A Handspring Be Performed?
A handspring can be performed on vault, beam or floor. A handspring is considered a fundamental gymnastics skill and a building block into more difficult skills.
How Do You Do A Handspring?
The steps to perform a handspring will differ slightly based on whether it is a back handspring or a front handspring. Here are a few important tips to keep in mind while learning a forward or backward handspring.
It is important to maintain a tight core throughout the whole movement of a handspring. 

A block is initiated to get a gymnast from the handstand position back to their feet. In a block, the movement is initiated from the shoulders, keeping the arms from bending.

Momentum needs to be up AND forward/backward.

Keep the legs straightened and tight.
What Is The Importance Of The Block In A Handspring?
The idea behind a handspring is that the gymnast is springing from their hands back up to their feet. This changes downward momentum into upward momentum, which is partially propelled by the a spring-like nature of the skill.
A block initiated from the shoulders allows a quick and rapid change of momentum, ensuring that minimal energy dissipates. If the gymnast bends their elbows, then absorption on the ground and repulsion back off take longer, allowing more energy to dissipate.
What Are Some Drills To Improve A Handspring?
The following are some drills which help a gymnast improve their handspring:
Handstand pops

Hip lifts

Handstand snap-downs

Planks
Example Of How Handspring Is Used In Commentary
1. At the Gymnastics World Championships, Angelina Melnikova performed a roundoff back handspring double layout as a part of her floor routine.
Sport The Term Is Used
1. Gymnastics
Also See: