in*ci*den*tal con*tact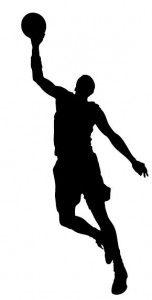 What Is The Definition Of Incidental Contact In Basketball?
1. Incidental contact occurs in basketball when two opposing players make minimal contact with each other, but it is not a deliberate foul or violation. Contact may occur if the players are performing their normal offensive and defensive duties, reaching for a loose ball and other actions as long as the contact does not give either player an advantage on the play. Otherwise, if the contact does give one of the players an advantage, then a foul will be called on that player.
Example Of How Incidental Contact Is Used In Commentary
1. Rodman and Malone both fall to the floor at the same time trying to get the loose ball, but no fouls will be called with all that incidental contact.
Sports The Term Is Used
1. Basketball