let
What Is The Definition Of Let In Tennis?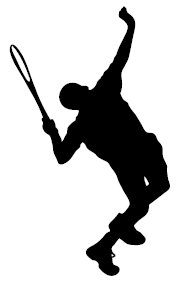 1. This refers to when a point has to be replayed.
Usually this occurs when the server in a tennis game hits the net on a serve. A point can also be replayed if there is some kind of distraction that occurs to any of the players that is not done by the players themselves, such as debris flying on the court.
A let is also referred to as a do-over.
Why Do They Call It A Let In Tennis?
Although no one is sure the origin, many believe that the term "let" is is borrowed from the French word of "filet", which means "net". The English then shortened this to "let", and it has been used ever since.
However, other theories say that this term's origin comes from an old English definition of the word "let" which meant "an obstacle". This most likely is the correct reason, as the net serves as an "obstacle" to the ball.
Examples Of How Let Is Used In Commentary
1. Roddick hits his second consecutive let and will serve the ball for the third time.
Sport The Term Is Used
1. Tennis
Also Known As:
1. "Do-Over"
----------------------------------------------------------------------------------------------------