n*f*c north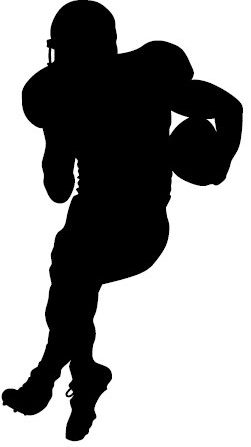 What Is The NFC North In Football?
1. The NFC North in football is one of eight divisions that make up the National Football League (NFL). It is part of the National Football Conference (NFC), which is one of the two conferences in the NFL. The NFC North contains three of the oldest franchises in professional football. Its teams currently reside in the states of Wisconsin, Minnesota, Illinois and Michigan.
History Of The NFC North
The NFC North was originally known as the Central Division of the NFL when it was first formed in 1967. It remained as the Central Division of the NFL until the merger between the American Football League (AFL) and the NFL in 1970. After the AFL/NFL merger, it was renamed NFC Central.
When the NFL expanded to 32 teams underwent a major divisional realignment in 2002, the NFC Central became the NFC North. Three of the teams in the current division (the Chicago Bears, Detroit Lions and Green Bay Packers) have shared the same division since 1933. The Minnesota Vikings were added to the division during their first season as an NFL franchise in 1961.
Despite having some of the oldest franchises in the history of the NFL, the teams in the NFC North have only won five Super Bowls. The Green Bay Packers have four of them
and the Chicago Bears won their only Super Bowl in 1986. However, the teams of the NFC North won nine league championships prior to the modern NFL era.
Three out of the four teams in the NFC North boast some of the NFL's highest overall win percentages. The Packers have the highest win percentage at .569. On the other hand, the Detroit Lions have one of the lowest overall win percentages (.455) in the history of the NFL. In 2008, the Lions completed the only winless season in NFL history, finishing the season with an 0-16 record.
Because the teams in the NFC North have shared the same division for at least 50 years, it's earned the nickname of the "Black and Blue Division" due to the intense rivalries that have emerged over the decades. The Minnesota Vikings have won the NFC North divisional title the most, having won it 20 times as of 2022. Combined, the teams in the NFC North have existed in professional football for over 300 years.
Previous Teams In The NFC North
Throughout its history, the NFC North has remained remarkably steady compared to other NFL divisions. The only exception is the Tampa Bay Buccaneers, who were members of the division from 1977-2001. The Tampa Bay Buccaneers have the lowest winning percentage in NFL history (.398).
From 1977-2001, the NFC North (then known as the NFC Central) included five teams:
Green Bay Packers

Chicago Bears

Detroit Lions

Minnesota Vikings

Tampa Bay Buccaneers
Current Teams In The NFC North
After the NFL's divisional realignment for the 2002 season, the Tampa Bay Buccaneers were moved out of the division, returning to its original four teams. As of 2022, the NFC North is comprised of:
Sport The Term Is Used
1. Football