five three de*fense 
What Is The Definition Of 5-3 Defense In Football?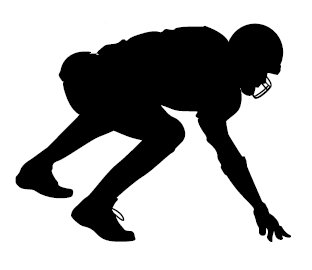 1. In football, the 5-3 defense features five defensive linemen and three linebackers. Notably, it only uses three defensive backs, trading one of the safety spots for an additional linebacker. 
The five linemen are along the line of scrimmage with three linebackers positioned behind them The free safety and two cornerbacks are in the secondary, with the CBs lined up on the outside. 
What Positions Are Used In A 5-3 Defense?
The 5-3 defense in football includes the following positions:
What Kind Of Defense Is A 5-3 Defense In Football?
The 5-3 defense in football can be a man-to-man or zone defense. It is typically used to defend against passing plays.
This style of defense is most often used in youth, high school and college football, where the passing offenses aren't as sophisticated.
Who Invented The 5-3 Defense?
The 5-3 defense has been in football since the 1930s. Some attribute this formation to New York Giants head coach Steve Owen, who claims he first used it against the Chicago Bears in 1933.
Example Of How 5-3 Defense Is Used In Commentary
1. Out of the timeout, the defense is lined up in a 5-3 formation to counter their opponent's passing offense. 
Sports The Term Is Used
1. Football
Also Seen As:
1. 53 Defense