o*ver un*der
What Is The Definition Of Over/Under In Sports Betting?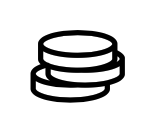 1. An over/under in sports betting is a bet on the total number of points scored by both teams in the game. Bettors may take either over or under the value but not neither. This form of bet is also referred to as a totals bet.
How Does The Over/Under Work?
Essentially, if one bets for over the over/under value and the teams collectively score more than the value, the bet wins. If the teams score less, the bet loses. 
In some situations in which the over/under value is a whole number and the game result matches the o/u value, all bets push, meaning they result in a null and are refunded. To avoid this outcome, most books will make the over/under a half-point value. 
Over/under bets honor the odds listed, similar to other bets.
How Do You Calculate Over/Under?
The over/under value is calculated by comparing the offenses and defenses of the teams as well as the conditions of the game.
For example, if a football game is played on a cold and snowy day, the point totals can be expected to be lower than in milder weather. Alternatively, a matchup between two top-scoring teams, like the Golden State Warriors and Phoenix Suns, would likely lead to higher point totals.
What Happens If Over/Under Is Exact?
If the over/under is exact, the bets push. This means they are viewed as null and are refunded to their bettor. 
How Do You Win In Over/Under?
One wins their over/under bet if the point total matches the over or under prediction.
Abbreviated As: 
1. O/U
See More Sports Betting Lingo
----------------------------------------------------------------------------------------------------