ra*bo*na
What Is The Definition Of Rabona In Soccer?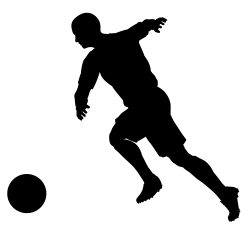 1. A rabona is a type of kick in soccer where the player brings and wraps their kicking leg around the stationary leg. A kicker may perform a rabona if by using this type of kick gives them a better angle at a shot on goal or the ability to get the ball around a defender. Rabona also help get off quicker passes or shots in the act that a player does not want to turn their body. For example, a right-footed kicker who is running along the left side of the field may use a rabona to pass the ball to their teammate who is advancing up field on the right side.
Lastly, a rabona kick may be used as trickery to fool the defender into thinking their kicking the ball in the opposite direction.
Example Of How Rabona Is Used In Commentary
1. The keeper commits to the right, but Messi uses a rabona to send the ball into the left side of the net.
Sport The Term Is Used
1. Soccer