range find*er
What Is The Definition Of Range Finder In Golf?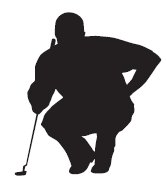 1. This is a device that helps a player or person determine how far they are from an object or target. In golf, a range finder can be used to see how far a golfer is to the next hole.
Examples Of How Range Finder Is Used In Commentary
1. According to his caddy's range finder, Dustin Johnson is 147 yards to the next hole.
Sport The Term Is Used
1. Golf
----------------------------------------------------------------------------------------------------