red*shirt fresh*man
What Is The Definition Of A Redshirt Freshman In College Sports?
1. A redshirt freshman is a college athlete who plays their first athletic season during their second year at the school. They are a "freshman" in terms of athletic eligibility while being an academic sophomore.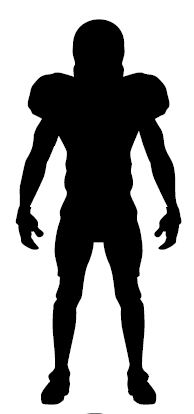 During their first year at the school, redshirts practice with the team but do not participate in actual games. This is opposed to a true freshman, who competes in games during their first year.
Why Does Someone Become A Redshirt Freshman?
College athletes can choose to become a redshirt freshman because they might not get to play much during their freshman season and don't want to use one of their four seasons of athletic eligibility.
They could also be recovering from an injury or simply not ready to play immediately following high school graduation.
Why Are They Called A Redshirt Freshman?
The first recorded use of the word "redshirt" in the context of college athletics was in 1955, according to Merriam-Webster's dictionary.
However, the term is believed to have originated in 1937 at The University of Nebraska when Warren Alfson asked to stay on the team as a freshman but not play in any games. Since the Nebraska Cornhuskers wear red uniforms, Alfson wore a red shirt during practice.
Are All Redshirts Freshmen?
While not technically a redshirt freshman, an injured player can take a medical hardship waiver during any year and sit out a season without losing a year of eligibility. They are commonly referred to as medical redshirts.
Example of Redshirt Freshman Used In Commentary
1. You can really see her redshirt freshman year paying off as she's dominating the conference as just a sophomore.
Sports The Term Is Used
The term redshirt freshman is used in almost all college sports, including:
1. Football
2. Basketball
3. Soccer
4. Softball
5. Volleyball
6. Lacrosse