re*lay race
What Is The Definition Of Relay Race In Track & Field?
1. A relay race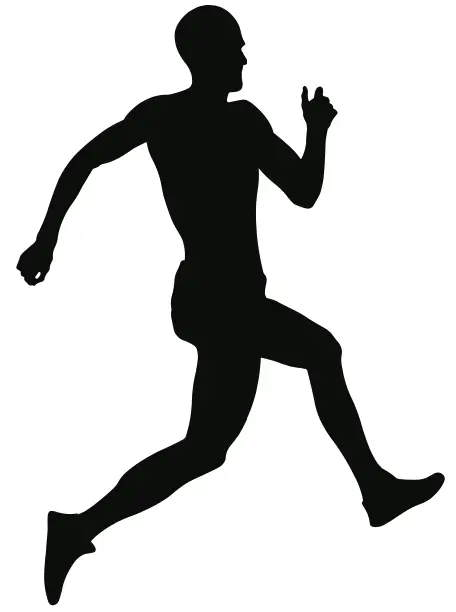 is a race in which teams of four athletes complete four legs of a set distance. Each athlete runs their leg with a baton, passing it to the next member of their team until the final member finishes the race with baton in hand.
A relay race requires coordination, communication, and teamwork to produce the fastest and most efficient run. The first team to pass the baton through all four team members and reach the finish wins.
What Are The Rules Of A Relay Race?
The rules of a relay race differ slightly depending on the race.
In the 4x100M, all runners except the lead start at predetermined markers along the track, 10 m before the marked start to the next leg. Those 10 m and the following 10 m are considered the "changeover box;" all baton exchanges must occur inside the box or else the team is disqualified.
In the 4x400M, only the first runner starts on the track. The first runner must stay in their lane for the entirety of the lap until they pass the baton at the 400M mark. Similar to the 4x100M, there is a 20 m changeover box where the baton must be passed. Once the second runner reaches the back straight, lanes are no longer used, and any active runner may occupy any lane.
What Are The Different Relays?
The Olympics hold five different relay competitions in track and field.
The different relays are as follows:
Men's 4x100M

Women's 4x100M

Men's 4x400M

Women's 4x400M

Mixed 4x400M
How Is The Order Of The Team Determined?
Typically, the team organizes the race in the following order:
Leg 1: Second-fastest runner

Leg 2: Third-fastest runner

Leg 3: Fourth-fastest runner

Leg 4 (anchor): Fastest runner
Example Of How Relay Race Is Used In Commentary
1. Athing Mu has secured the gold for the women's 4x400M relay race this evening!
Sport The Term Is Used