shiel*ding
What Is The Definition Of Shielding In Soccer?
1. This strategy involves a player placing him or herself between the ball and the opponent with the intention of keeping the opponent away from the ball. The technique is legal as long as both players are close enough to immediately play the ball.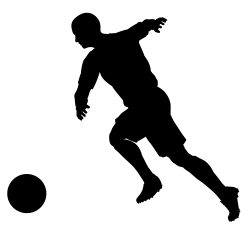 An exception occurs when the player uses unnatural positioning, like extending their arms out to the sides, to purposefully shield the ball from their opponent. Shielding should not be confused with obstruction, which occurs when players are not located within playing distance of the ball.
Examples Of How Shielding Is Used In Commentary
1. Nathan shielded the ball perfectly, allowing him to keep possession without incurring a foul.
Sports The Term Is Used
1. Soccer