sil*ver slug*ger
What Is The Definition Of The Silver Slugger Award In Baseball?
1. This is an award given to the best offensive player at every position in baseball. One player from the American League and one player from the National League will win a Silver Slugger Award for each position every year.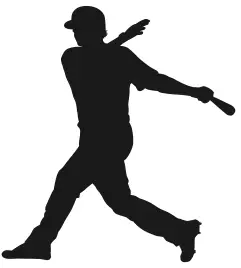 To determine which player will win the award, managers and coaches in Major League Baseball will vote for the player who they feel had the best combination of batting average, home runs, RBIs, on-base percentage, slugging percentage and other offensive statistics, in addition to the player's offensive value to their team.
The award was first introduced in 1980. A manager or coach is not allowed to vote for a player on their own team.
Examples Of How Silver Slugger Award Is Used In Commentary
1. Josh Hamilton had a great offensive year in 2012 and was recognized by managers and coaches from around the league when he was presented the Silver Slugger Award for the American League.
Sport The Term Is Used
1. Baseball
Also Seen As:
1. Silver Slugger