sledg*ing
What Is The Definition Of Sledging In Cricket?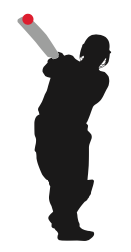 1. When a cricket player intimidates or insults their opponent in order to gain a competitive edge, it is called sledging. This typically occurs between close fielders and the batsman. While most sledging is considered friendly banter, more serious exchanges are considered unsportsmanlike or even abusive in nature.
Examples Of How Sledging Is Used In Commetnary
1. Daryll Cullinan is sledging the opposition, trying to get in their heads to gain an advantage.
Sports The Term Is Used
1. Cricket